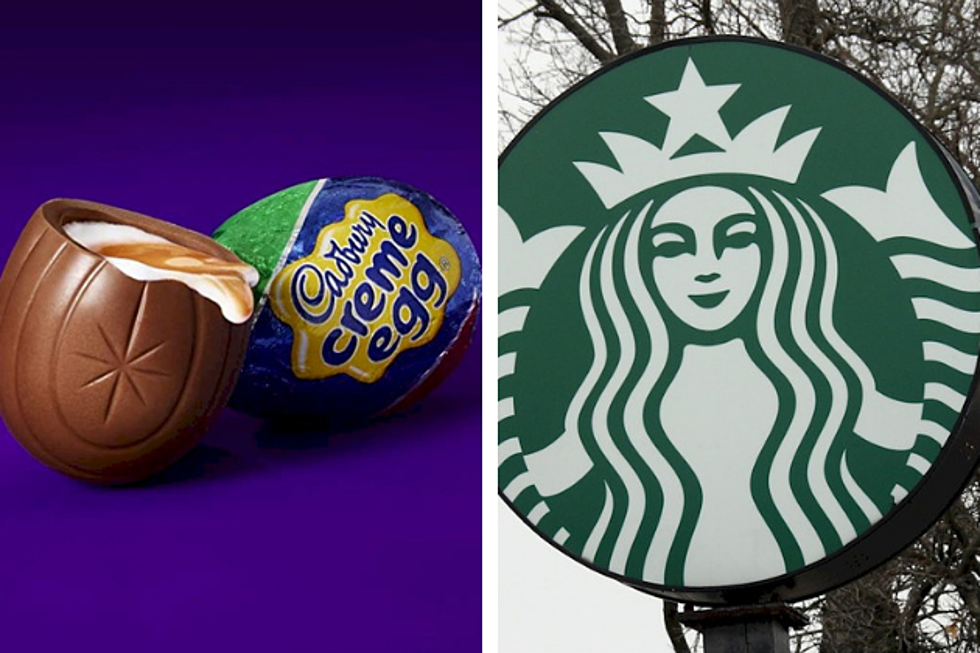 Starbucks Cadbury Creme Egg Frappuccino – Secret Menu
(PHOTOS: Cadbury via Amazon, Getty Images)
Here we go.... it's Starbucks Secret Menu time.  Enter the Starbucks Cadbury Creme Egg Frappuccino.  It's something you can ask for, and if your barista says that they have no idea what you are talking about you can tell them how to make it.
Start with a Java Chip Frappuccino, add Frappuccino roast, then add some vanilla syrup, caramel syrup, and vanilla bean powder.  Top it off with some whipped cream, then top the whipped cream with caramel and chocolate drizzle.  This thing is going to run you about $7.50 for a grande.  Calorie count?  You might not want to know.  But it's going to be just north of 500 calories.  You might be better off just eating one or who of the regular Cadbury Creme Eggs. Each of those is 150 calories.
Enter your number to get our free mobile app
Personally, I don't really care for the creme in the Cadbury creme eggs.  The chocolate is delish, but the creme... a little gag-worthy.  But that's just me.
Celebrating Easter while under quarantine... it's the little things.  Do what you need to do to have a little bit of fun.
NEW: 25 Natural Ways to Boost Your Immune System
https://thefw.com/25-natural-ways-to-boost-your-immune-system/
KEEP READING: See 25 natural ways to boost your immune system