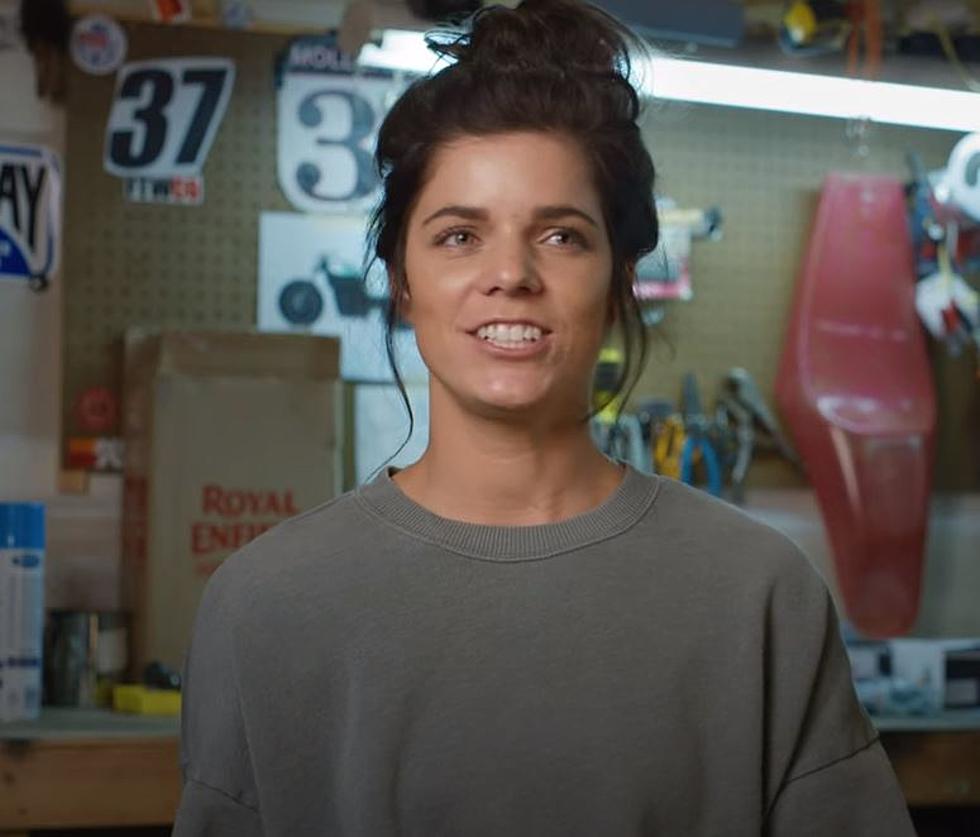 Popular Minnesota Motorcyclist's Season Cut Short After Crashing In Cali
Image Credit: Royal Enfield North America
A popular name amongst flat-track racers here in Minnesota had her season abruptly end after crashing in California and breaking her arm. Jillian Deschenes, an amateur flat track racer who was born and raised in Minnesota, announced that her season was over this year on social media.
Deschenes went into detail about the wreck and subsequent injury that happened this weekend in California, as Deschenes was operating on asphalt rather than the dirt track she is used to riding on for flat track racing.
This was my first time in asphalt and I was having the best time picking up speed as I trusted my tires more with each lap. I encountered lap traffic later on and the rider in front of me shot left. I saw a bike stalled lengthwise across the track with a rider standing alongside it. Given no red or yellow flags were visible at this time I was at my top speed on the front straight. I had zero time to react and laid my bike down. Our bikes connected
I slowly picked myself up. I could tell instantly that my forearm was unstable and hanging limp like a wet noodle. I picked it up and walked to the beach
The EMS checked me out cutting off my gloves and splinting me. (This took time because I was adamant that they were not coming near my NJK suit with scissors
) At the hospital, they gave me a nerve block and retracted the injury. They put me in a temporary splint and instructed me to fly home and follow up with ortho. I am told my ulna is intact and my radial bone is definitely broken but nothing appears shattered. At this time I don't feel any nerve damage which is positive. Yesterday Erik Moldenhauer was a champ and helped me with everything I've needed while we made our way to Texas and finally Minnesota. I am finally home and covered in ice packs, praise be. I am researching orthopedic docs in the area within the network and plan to take time to heal. I am grateful that only my left wrist was injured and I am told that my bike is in surprisingly good shape except for paint and my front wheel.
From the post, it seems that physical therapy will be needed for her broken radial bone. According to Johns Hopkins Medicine online, a broken radial bone takes 4-6 to heal in a cast, then physical therapy is called for. There is also a surgical option to mend her broken radial as well, that option also takes about 6 weeks before any weight lifting restrictions would begin to lift.
Deschenes is a popular name in the flat track community, Jillian was slated to race earlier this year at the Rice County Fairgrounds, but that event was moved due to rain, and Jillian was unable to make the rescheduled race.
You can learn more about Deschenes and how she got into racing below.
10 Things To Know About Minnesota's Rising Country Star Caitlyn Smith