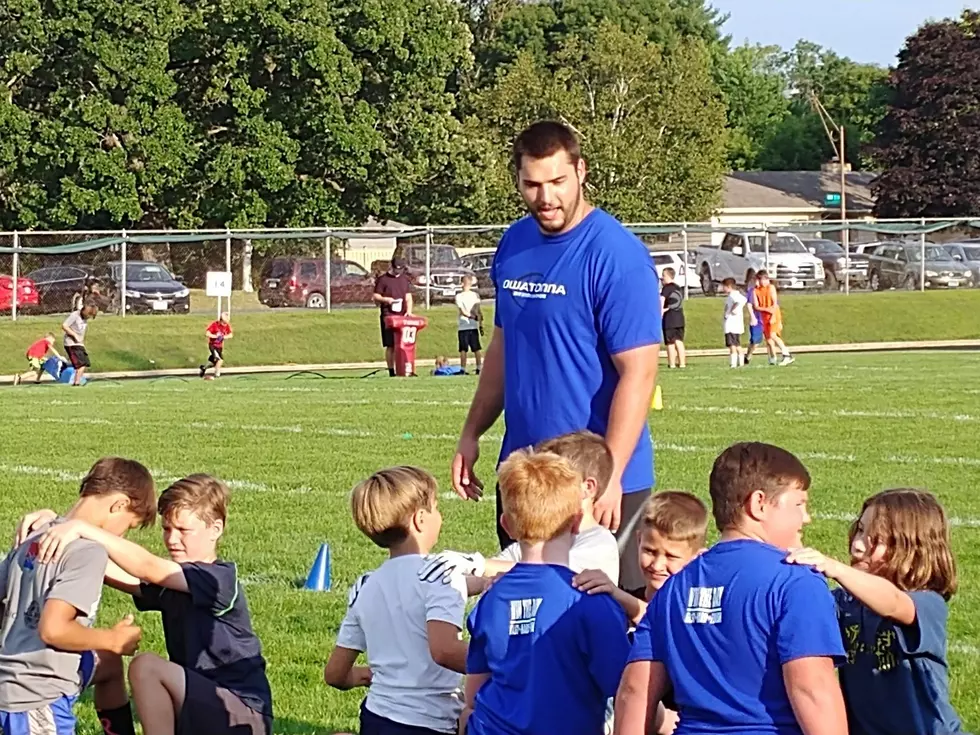 Owatonna's Stelter Makes XFL Debut
Roy Koenig/Townsquare Media
Owatonna High School football champion and former University of Minnesota Golden Gopher Andrew Stelter made his XFL football debut Sunday with the Los Angeles Wildcats. After being drafted by LA, Stelter spent some time with the extra team of players that exists to help fill voids created by injury. He was signed by the Wildcats March 2.
Los Angeles came from behind in the ESPN televised game to beat Tampa Bay 41-34 at Carson, CA. Stelter, a defensive lineman, was credited with one assisted tackle.
Legendary hockey coach Herb Brooks is noted for saying, essentially, the name on the front of your jersey is more important than the one on your back. That could never be more true than when Stelter saw his jersey with his last name spelled as Stetler.
The Wildcats have hit the halfway point of the season with a 2-3 record. They play at the Seattle Dragons on Sunday, March 15 at 6 pm Central Time on ESPN2. If you are up for a road trip, the Wildcats play at St. Louis Saturday, March 21. (The lead picture with this story is from a couple of years ago when Stelter came back to Owatonna to help with Huskies youth football camp.)
Another OHS grad that had a weekend to remember is Peyton Robb. The three-time state wrestling champ is a red shirt freshman with the University of Nebraska. He captured third place at the Big Ten wrestling tournament at Rutgers. Robb was seeded seventh and scored a upset win over the second seed early in the tournament.
Robb, wrestling at 157 pounds, won the third place match 5-4 in his first conference tournament. He will compete at the NCAA national tournament in March 19-21 at US Bank Stadium in downtown Minneapolis. The Huskers had their best-ever finish at the Big Ten event with a second place showing, behind Iowa.