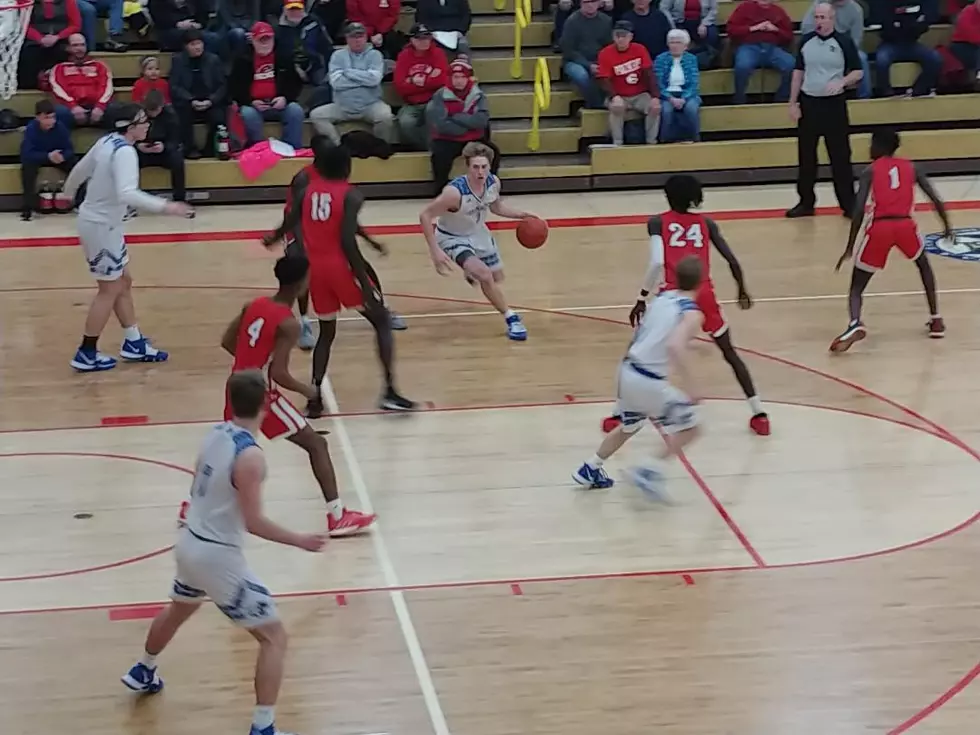 Owatonna Hoops Sweep Top 10 Austin
Roy Koenig/Townsquare Media
Tuesday was a good day for Owatonna High School basketball. The Huskies' boys and girls beat top-ten ranked Austin. The boys edged the No. 8 Packers 60-59. It was their second straight win after trailing by double digits in the first half. The OHS girls prevailed 56-49 over No. 7 rated Austin.
In the boys game, Austin led 20-8 midway through the first half after an 11-0 Packers' run. The Huskies put together their own 11-0 dash to pull within 22-20. Owatonna also scored the final six points of the first half to go to the locker room down 29-28.
OHS pounded the ball inside to Evan Dushek in the second half and he responded with 17 of his game-high 22 points. Dushek went 6-for-7 at the free throw line. Owatonna took a 35-33 lead early in the second half. The teams traded the lead over the next six baskets. Then the Huskies went on a 6-0 burst to lead 46-41.
Austin scrambled back to within 50-49. OHS scored the next six points to lead 56-49. Then Austin went on an 8-0 run for a 57-56 lead. Owatonna scored their final four points on free throws by Dushek and Nolan Burmeister for a 60-57 advantage.
The Packers had 11 seconds left after a timeout but failed to get off a three point shot. They did get the ball inside and scored on a short layup for the 60-59 final. The OHS defender took care to not foul on the final play of the game.
Dushek had 22 points and around ten rebounds. Payton Beyer scored 19 including three treys. Brayden Williams drilled a trio of threes, a couple from way behind the arc. Carson DeKam had four points off the bench and a few rebounds.
Owatonna also won at Austin two seasons ago when the Packers won a share of the Big Nine title and went to state. Huskies coach Josh Williams tweeted, "Heckuva an effort tonight by our kids at arguably one of the best programs in the state in @HoopsAhs. Love the way we competed and kept our composure in one of the best home court venues there is in the Packer Gymnasium."
OHS (12-9, 10-7 Big Nine) hosts Faribault Friday, February 14 at 7:30 pm with radio coverage on Power 96 radio.
In the Owatonna girls 56-49 victory, coach Lindsay Hugstad-Vaa tweeted, "A huge win against #2 Austin tonight! 56-49 Buytaert, Mendenhall and Kingland all in double figures! Everyone stepped up to pull off this win! #defense at Faribault on Friday!" Their game at the Falcons will be carried on AM 1390 KRFO.