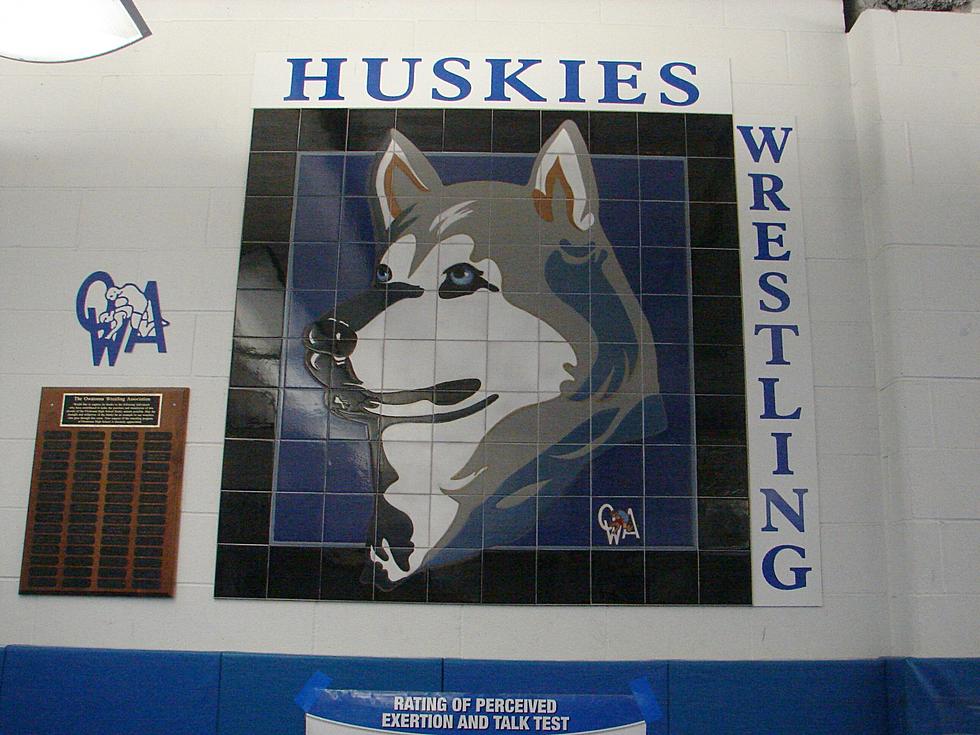 Owatonna Grad Prepares for 100th Career Pro Fight
Roy Koenig, Townsquare Media
Owatonna High School graduate Travis Wiuff works in the Kasson-Mantorville School District and is a seventh-grade football coach and assistant varsity wrestling coach. Occasionally in his spare time he enters a ring and fights. Wiuff will compete in his 100th career professional fight Saturday, September 21 in Billings, MT according to a report in the Post Bulletin.
A couple of years ago Wiuff put his unique skills on display as the main event at a mixed martial arts event at the Four Seasons Centre in Owatonna. I enjoyed sitting along side his former OHS wrestling coaches Scot Davis and Larry Hovden to watch Wiuff subdue his opponent. Wiuff won 99 career matches at Owatonna High School and competed at state individually and on section championship teams. He went on to become a college All-American at Rochester Community College and was a national runner-up at heavyweight in 1999.
Wiuff had his first professional fight September 7, 2001 in Ramsey, MN in a day-and-age before mixed martial arts was heavily controlled. He told the Post Bulletin, "I think the only rules were no biting, no pulling hair and no hitting in the groin...it was like a traveling circus." He added, "Sometimes the promoter would pull guys from the crowd...Compared to how things are now run, it's not even the same sport."
Regarding his willingness to enter a ring to exchange blows with other men in what some would consider a brutal hobby, Wiuff says, "Some people are good with computers, some people are good at selling things or good at solving problems. I happen to be good at fighting."
On his longevity covering nearly 20 years of MMA, he says, "This just means I'm old...I knew I'd never probably be a world champion. I was never at that level. I just wanted to be remembered as a tough guy to face." Wiuff has participated in a few UFC pay-per-view events in his career. Wiuff was included in a website story on Seven Famous People from Owatonna.
The 41-year-old has a career record of 76-22 with one no-contest. His fight this weekend will be in a cage built inside a baseball diamond at a city park in Billings, MT.