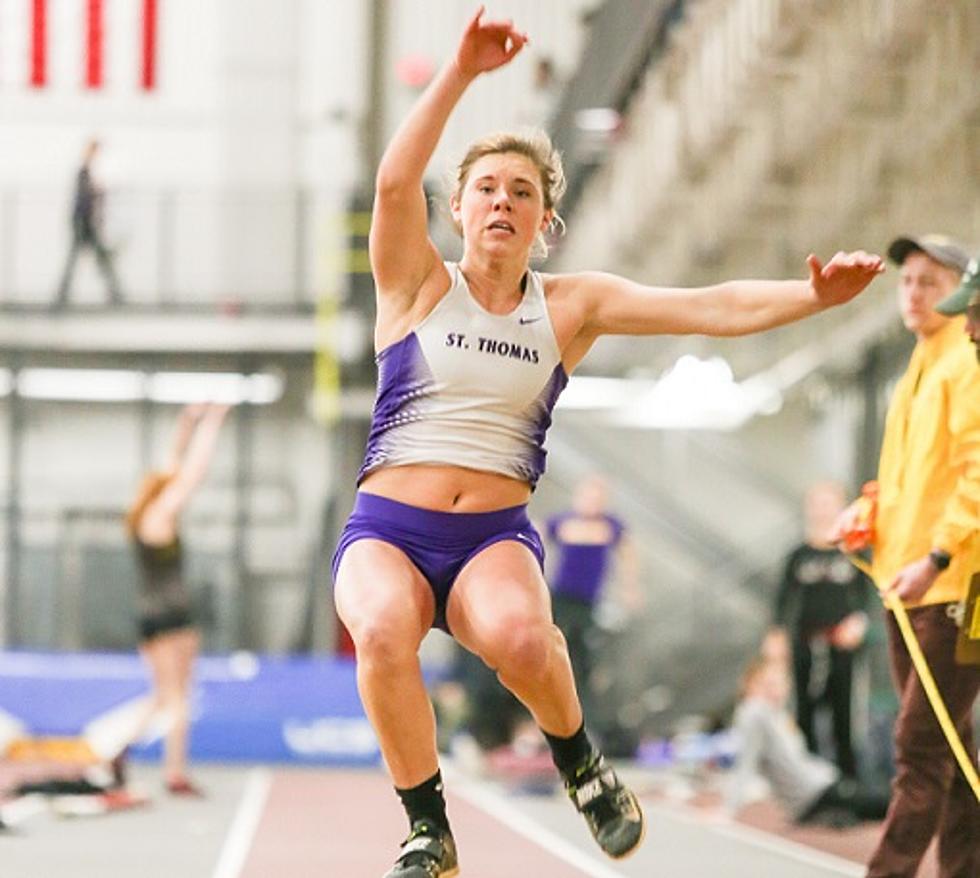 Owatonna Grad Named Athlete of the Week
Nathan Lodermeier
Owatonna High School graduate and University of St. Thomas senior Steph Kretlow is off to a great start on her track and field season. With a third place finish in the long jump at the Minnesota Open, Kretlow was named this week as the MIAC Field Athlete of the Week.
Kretlow, who placed third at the outdoor NCAA national meet in May 2019, took third place out of 17 competitors at the event hosted by the University of Minnesota January 11. Only a pair of Gopher jumpers outdid Kretlow as the they broke the meet record with long jumps of 19-feet, three-and-a-half inches. Kretlow's jump was 18-feet, one-inch.
At the national meet last May, Kretlow leaped a career best 19-8.25 to approach the Tommies record of 19-10.75. Her more recent jump currently ranks fifth best in Division III for the season. She won the indoor and outdoor Minnesota Intercollegiate Athletic Conference (MIAC) titles in the long jump as a junior and placed third in the outdoor conference meet as a sophomore.
A news release from the University of St. Thomas also highlights Kretlow as a two-time Academic All-Conference while majoring in biology and appearing on the Dean's List. The release also indicates that her father Matt was an All-America wrestler at Augsburg.