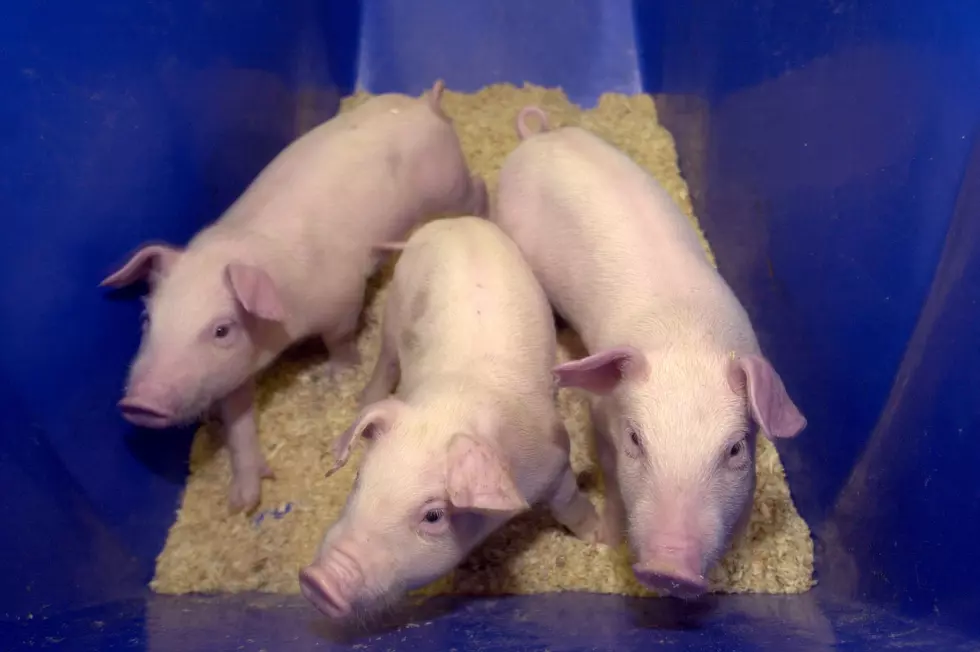 More COVID Pandemic Assistance for Livestock Producers [Listen]
Getty Images
The USDA just announced a new program to assist livestock producers recover some of the losses due to the COVID-19 pandemic and the shut down of processing plants. It is called the Pandemic Livestock Indemnity Program or PLIP. The PLIP targets poultry and swine producers that were forced to depopulate their livestock (pigs and poultry) because their meat processing industry was shut or running at decreased capacity because of the COVID-19 pandemic.
The PLIP is pretty specific to swine and poultry producers that were forced to euthanize their animals and depopulate their herds and flocks in 2020 because of the pandemic. "Producers that were not forced into these actions are most likely not eligible for the PLIP program." Note that the PLIP does not compensate livestock producers for the big drop in the market price though.
attachment-KENT PLIP FOR PORK & POULTRY PRODUCERS
I am sure you are not surprised that formulas are used and it is fairly complicated. The PLIP will be run by local Farm Service Agency offices at USDA Service Agency offices. So, if you were forced to depopulate and euthanize pigs or poultry start by contacting your local Farm Service Agency office. Applications for the PLIP will be accepted until September 17, 2021. Click on the link and listen to Ag Analyst Kent Thiesse talk about the qualifications for the PLIP.
This Popular Dish in Minnesota and Iowa Has 14 Different Names
What do you call this popular dish in Minnesota, Iowa, and Wisconsin that features a piece of bread that is buttered on both sides, had a hole cut out of the middle, and gets fried up with an egg in the middle? Well, it seems like there isn't just one name but 14 different names.