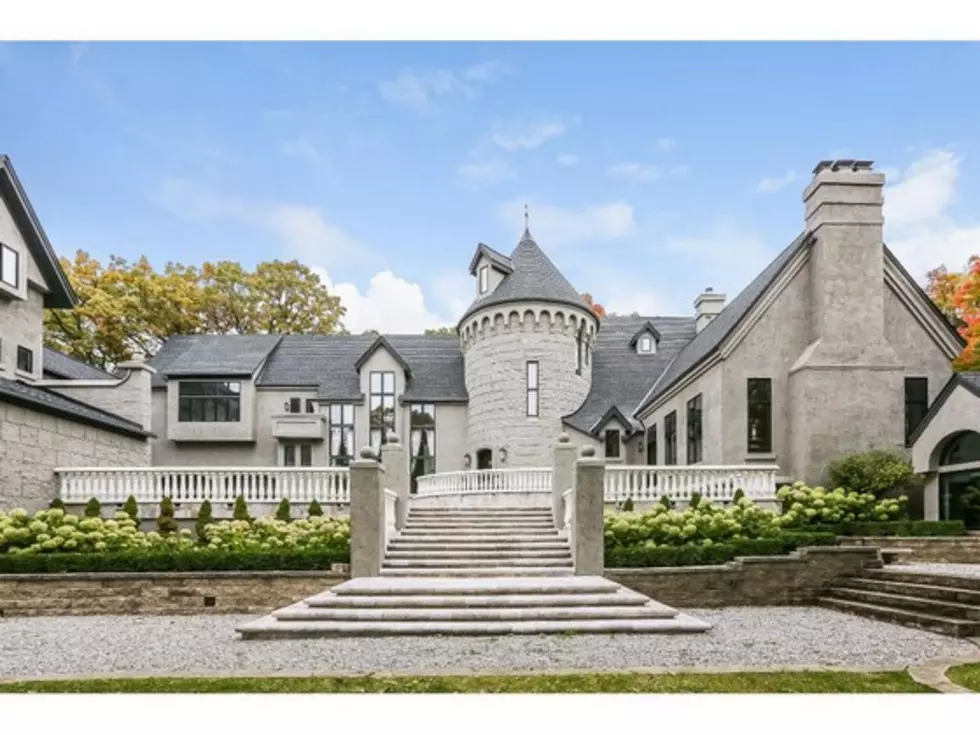 Minnesota's Fairy Tale Castle on Sale for Only $2,995,000 [See]
Sparr Group Edina Reality via edinarealty.com CLICK PICTURE FOR LINK
Do you have a prince or princess that'd like to live in a Fairy Tale Castle? There's one right here in Minnesota. Just head north about an hour and stop at Edina. It's for sale cheap, just $2,995,000!
This house, on just under 3 acres, has five bedrooms, seven bathrooms, and comes in at just shy of 9,000 square feet.
It was built back in 1985, for the bachelor CEO of Northwest Airlines. Later, he passed on and a couple with three kids bought it, and updated it. Check it out.
First you have a banquet sized dining room, a HUGE great room with a little gallery for the musicians to play, they'll be out of the way, but can be seen by everyone. The garage hol seven cars AND, a two story master suite.
The master bath? A tub and shower...and both are wildly awesome!
Oh, and there's a movie theater, too. Want it? Click HERE for the link to Peter Sparr's listing.