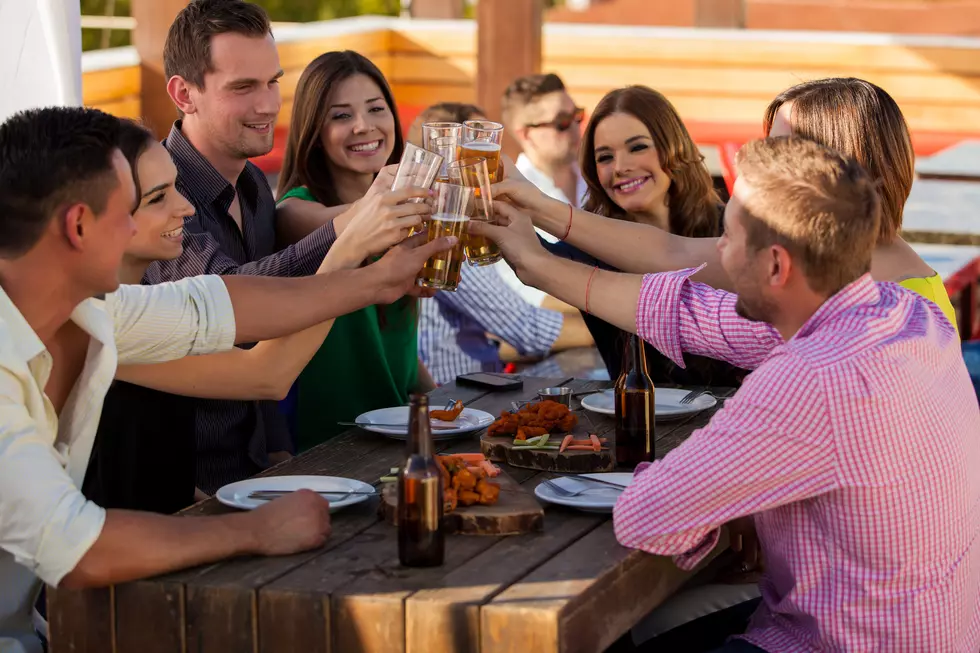 Minnesota's Drunkest City Is…
Thinkstock
The list of drunkest and driest cities in America has been updated for 2020 and I'm pretty sure Minnesota's drunkest city hasn't changed in the past few years. But one of our neighboring states has A LOT of their cities on this list.
Minnesota's drunkest city is... Mankato! They ranked number 10 out of 20 of the drunkest cities in America. But our neighboring state of Wisconsin takes a ton of the spots.
17. Milwaukee-Waukesha-West Allis, WI
16. Janesville-Beloit, WI
15. Racine, WI
12. Sheboygan, WI
11. Wausau, WI
9. Eau Claire, WI
7. Fond du Lac, WI
6. La Crosse-Onalaska, WI
4. Madison, WI
3. Green Bay, WI
2. Oshkosh-Neenah, WI
1. Appleton, WI
That's 12 Wisconsin cities! That's over half the list! When I was scrolling through the list the first time I was looking at it I was so shocked by how many times I saw Wisconsin pop up.
Here are the rest of the cities that are the drunkest in America:
20. Corvallis, OR
19. Iowa City, IA
18. Lincoln, NE
14. Grand Forks, ND
13. Missoula, MT
8. Ames, IA
5. Fargo, ND
The list of the least drunk cities, or driest cities, in the U.S. I found kind of interesting. They're all in the south which, for some reason, I didn't expect. Tennessee actually has a lot of cities on this list. I was not surprised by what state holds multiple spots towards the top of this list, however.
20. Anniston-Oxford-Jacksonville, AL
19. Gadsden, AL
18. Kingsport-Bristol-Bristol, TN-VA
17. Farmington, NM
16. Rocky Mount, NC
15. Knoxville, TN
14. Huntington-Ashland, WV-KY-OH
13. Cleveland, TN
12. Memphis, TN-MS-AR
11. Owensboro, KY
10. Charleston, WV
9. Johnson City, TN
8. Jackson, TN
7. Morristown, TN
6. Parkersburg-Vienna, WV
5. Ogden-Clearfield, UT
4. Logan, UT-ID
3. Beckley, WV
2. St. George, UT
1. Provo-Orem, UT
My final thoughts: I do think it's funny that the drunkest states are northern states and the least drunk states are southern states. Hey, its a tundra here for half the year, what else are we supposed to do!
Enter your number to get our free mobile app
Hang out with Carly Ross on Kat Kountry 105 weekdays 6 - 10 AM,
The Mighty 920 KDHL weekdays 9 AM - Noon,
and 106.9 KROC weekdays 9 AM - Noon!
TASTY: 10 Incredible Minnesota Craft Beer IPA's You Need To Try