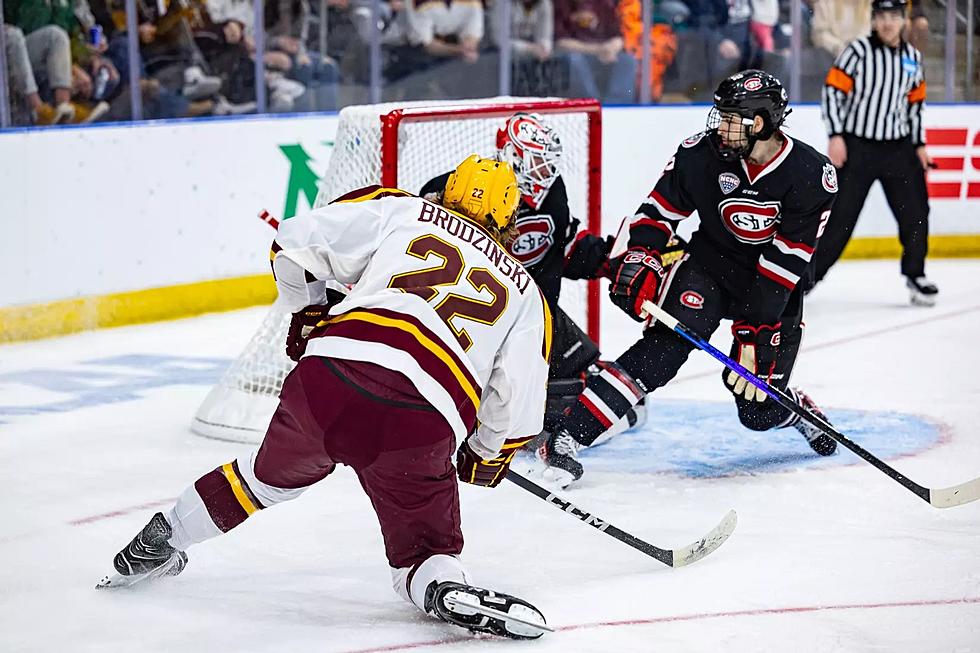 Minnesota Gophers Men's Hockey Advances to NCAA Frozen Four
GophersSports.com
The Minnesota Golden Gophers Men's Hockey team is headed to the NCAA Frozen Four for the 23rd time.
The Gophers beat in-state rival St. Cloud State 4-1 yesterday afternoon at Scheels Arena in Fargo to claim the regional title, and the right to advance to the 2023 Frozen Four in Tampa, Florida.
The top-ranked Golden Gophers will face #5 Boston University on Thursday, April 6 at Amile Arena in Tampa.
The other half of the Frozen Four will be finalized today when #4 Michigan faces #11 Penn State, and #2 Quinnipiac takes on #8 Ohio State.
Only Michigan (26), and Boston College (25) have more appearances. Boston University, who joins Minnesota in the 2023 Frozen Four is also making their 23rd appearance.
States with the most registered hunters
Stacker
analyzed data from the U.S. Fish and Wildlife Service to determine which states have the most registered hunters. Read on to see how your state ranks on Stacker's list.