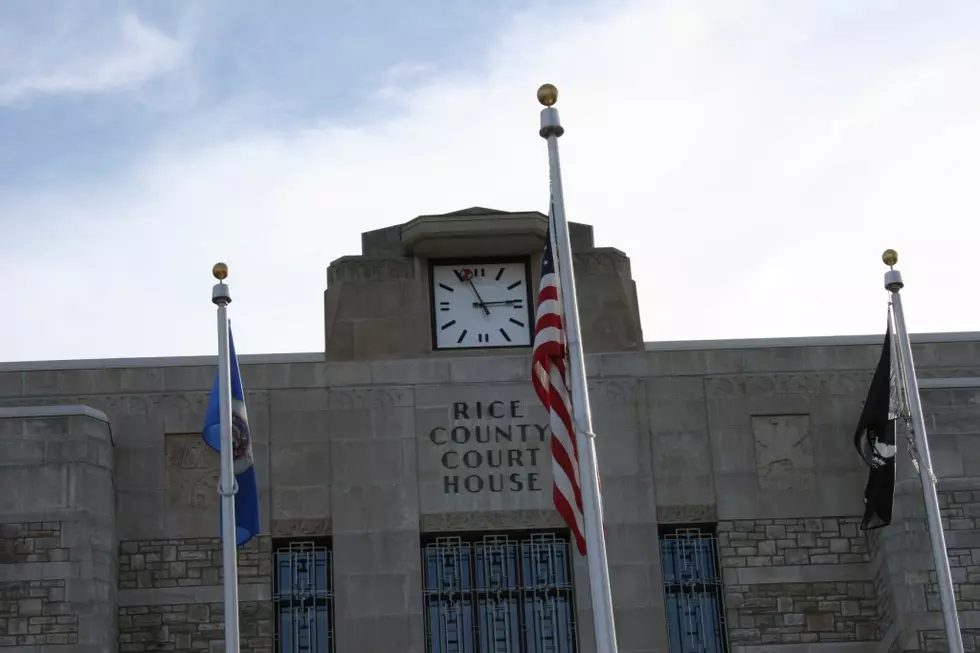 Memorial Day Details on AM Minnesota
Rice County Courthouse. Photo by Gordy Kosfeld
The Rice County Central Veterans Association is in charge of the Memorial Day observances in Faribault and we will get details at 9:30AM on AM Minnesota.
Central Veterans Association President John McDonough will be joined by honored combat veteran Larry Kokoschke on the program.
The Grand Marshal for Monday's Memorial Day Parade in Faribault will be Bob Rinde and the Honorary Grand Marshall Elmo Wisted. Those two gentlemen could not join us on the program but should be on stage in Central Park on Monday.
Monday events start at 9AM with the wreath laying ceremony on the north lawn of the Rice County Courthouse by the Veterans Memorial. It is about a 15-minute service.
The parade then begins about 10AM at Buckham Memorial Library and proceeds north on Central Avenue to Sixth Street, then west to Central Park.
The Central Park observances include musical selections by the Faribault High School and Bethlehem Academy High School bands and begin about 15 minutes after the conclusion of the parade.
The honored guests are asked to say a few words and I am once again honored to be the Master of Ceremonies.
These businesses are making the broadcast possible:
First United Bank of Faribault
Craig Keller Insurance Agency Nerstrand
B7B Auto Body and Floyd's Trailer Sales in Faribault
Cole's Electric of Owatonna
Syngenta Seeds Research Center of Stanton
American Legion Post 43 of Faribault
State Bank of Faribault