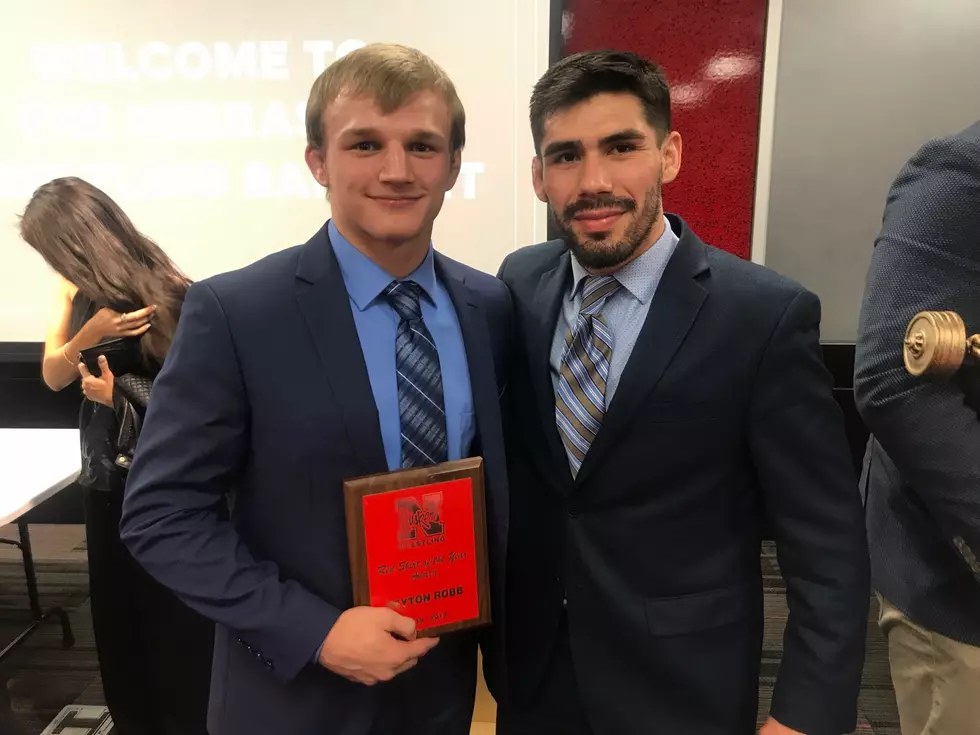 H & R Block Stat Sheet Stuffer: Robb Wins Red-Shirt Award
University of Nebraska
Owatonna High School graduate Peyton Robb (left in picture), a true freshman for the University of Nebraska, earned the Red Shirt Award after a stellar first year of college wrestling. Robb compiled a 22-3 record and won three open tournaments over the winter.
Wrestling at 157 pounds, Robb had 13 bonus point victories among his 22 wins. He had three pins, five tech falls and five major decisions. Robb is recognized here as an H & R Block of Owatonna, Lakeville and Faribault Stat Sheet Stuffer.
Robb closed his high school career as an unbeaten state champion (48-0), winning the title at 160 pounds in 2018 and becoming Owatonna's first three-time champ. Robb has had success on the international level as well. He won both the Greco-Roman and freestyle titles at the 2017 Pan-American Championships.
H & R Block, Faribault, Owatonna, Lakeville - Upfront Transparent Pricing: The Way Tax Preparation Should Be
Review some other recent H & R Block winners.