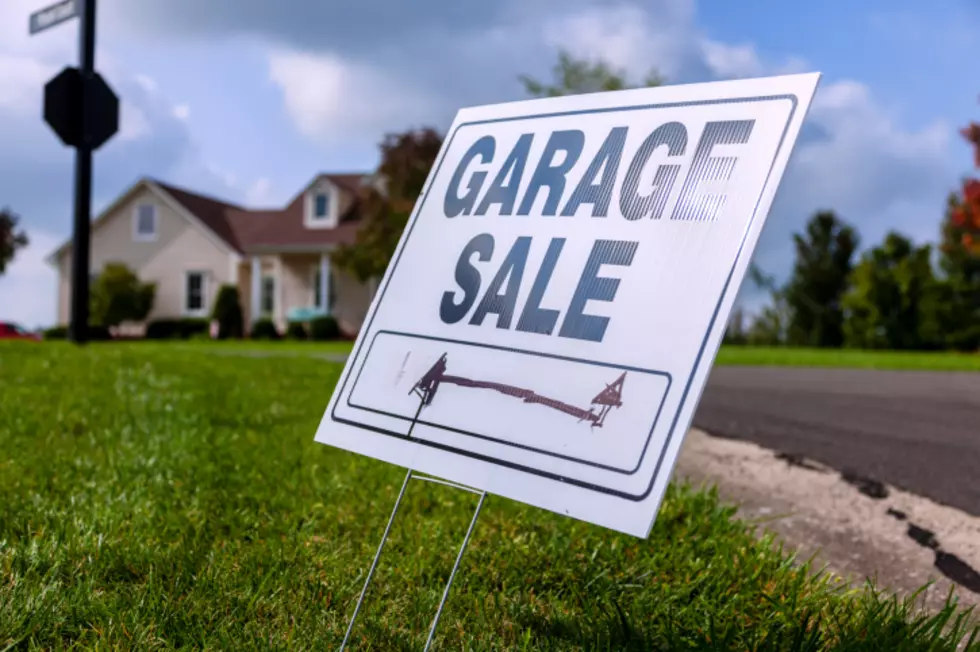 Get Ready For 60 Miles Of Garage Sales In Southeast Minnesota
Thinkstock
Get ready to search and shop throughout beautiful Bluff Country and the Root River Trail Towns.
Yes, the 60-Mile Garage Sale returns to Southeast Minnesota and the Root River Trail Towns of Houston, Rushford, Rushford Village, Peterson, Whalan, Lanesboro, Chatfield, Preston, Fountain, and Harmony!
The 60 Mile Garage Sale takes place on June 18th and 19th, and if you plan on having a sale on those days, be sure to get your information to your town representative so you can get your sale on the map.
You can get the contact information for your town representative on the Facebook Post below from The Root River Trail Towns.
I always love checking out garage sales, as you can get some pretty great deals on things you would never think you'd need!
The 60 Mile Garage sale is a great time to check out what each Root River Trail town has to offer, whether you exploring the trails or driving through each town, they all have something great to offer!
You can also stay up to date on other events that The Root River Trail Towns have coming up this summer on their website, which you can find here. 
While you are out exploring southeast Minnesota, you may want to plan your next adventure, too! You can check out these 9 strange ghost towns in Minnesota, which will surely make for a fun trip! Have you ever been to one of these towns? Let us know on our station app!
9 Strange Ghost Towns Within 100 Miles of Rochester, Minnesota
Ghost towns are interesting to learn about and there are many around Minnesota. But here are 9 ghost towns that are all within 100 miles of Rochester, Minnesota. Most of them are actually within an hour.