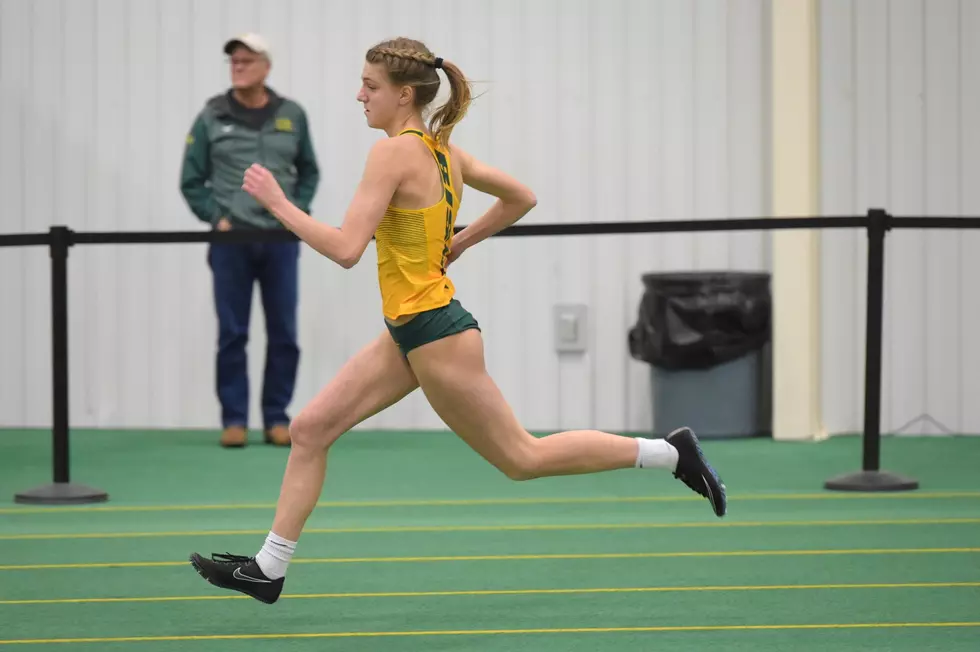 Former Cobra Runs Fast as a Bison
NDSU Athletics
Triton High School graduate Nell Graham is off to a quick start in her college career with North Dakota State University. The 2019 Cobra grad won a race and was a member of a winning relay team at the Jack Johnson Classic in Minneapolis over the weekend of January 31/February 1. She even had her own cheering section to celebrate with her.
Graham (Dodge Center) won the 600 meter event and was a part of the 4x400 meter relay that took first place. She was the Bison's top finisher in the 400 in Lincoln, NE the weekend before with a time of 57.19 seconds, good for third overall in the meet. The relay was second to the Huskers that day, but turned in a Summit League-leading time of 3:52.29.
Graham's relay won the race at the Bison Cup January 18 and she finished second in the 400. She was third at the Dakota Classic in the 400 in December. NDSU will host the Bison Open February 7-8 and will travel to the Music City Invitational in Nashville, TN February 14-15.
Graham holds the Triton school record in the 200 (and possibly others). She ran in three events at the state track and field meet in June 2019, finishing second in the 400, 10th in the 200 and 12th in the 100. Graham was also an HVL Conference champ in the high jump.