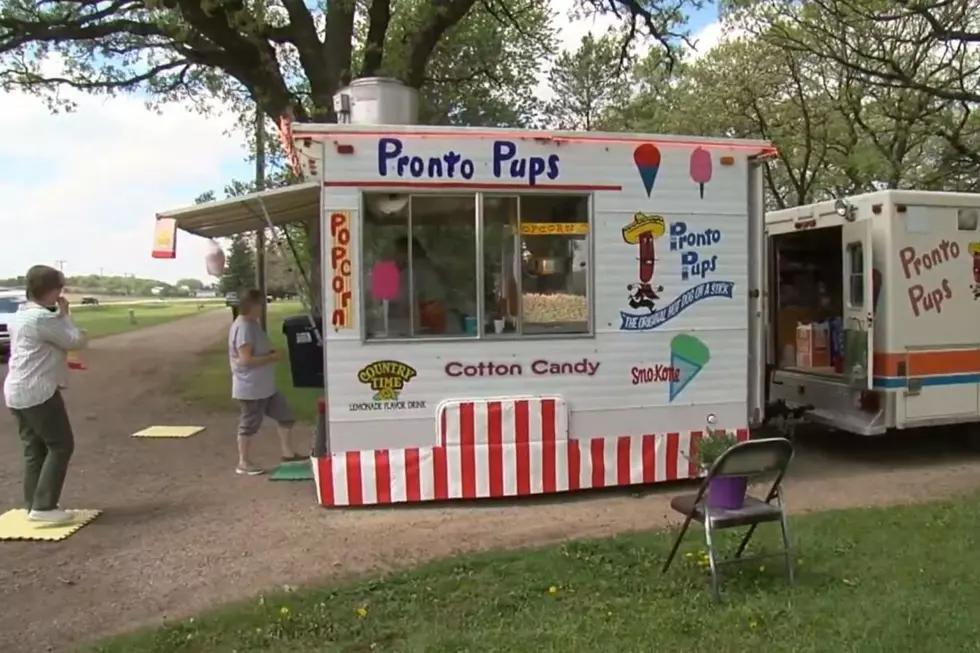 MN Woman Selling Pronto Pups at the End of Her Driveway
WCCO
It's becoming glaringly obvious that it is going to be a super quiet summer in Minnesota. No fairs, no festivals, no city-wide celebrations of any kind. I think the most disappointed part of my body would be my tastebuds. I love eating my way through county fairs. Funnel cake, cotton candy, gyros, corn dogs, my mouth is watering just thinking of all those amazing fried foods that we won't get to enjoy this year.
A woman in Faribault has set up her own Pronto Pup stand at the end of her driveway, making and selling the State Fair favorites while she can't be traveling the state. WCCO reported that Kathy Heise has now been operating her stand for five weeks and the response has been amazing.
Enter your number to get our free mobile app
Kathy said to the news source:
It's so overwhelming, it just brings me to tears, because you know they're just so happy to see me, and I thought they were going to think I was nuts.
Kathy you are providing Minnesotans one of our favorite summer treats. The only people going nuts are the ones going nuts over your food.
If you are in the Faribault area, the stand is located right off Hwy60 and operating Wednesdays- Sunday, and will also be open Memorial Day from 11 am - 6 pm.
Thank you Kathy for providing Minnesotans with a favorite fair comfort food during a time of uncertainty for so many people and events. I'm thinking I need to road trip down to Faribault to get my fix!
15 Minnesota Town Names That Are Hard to Pronounce