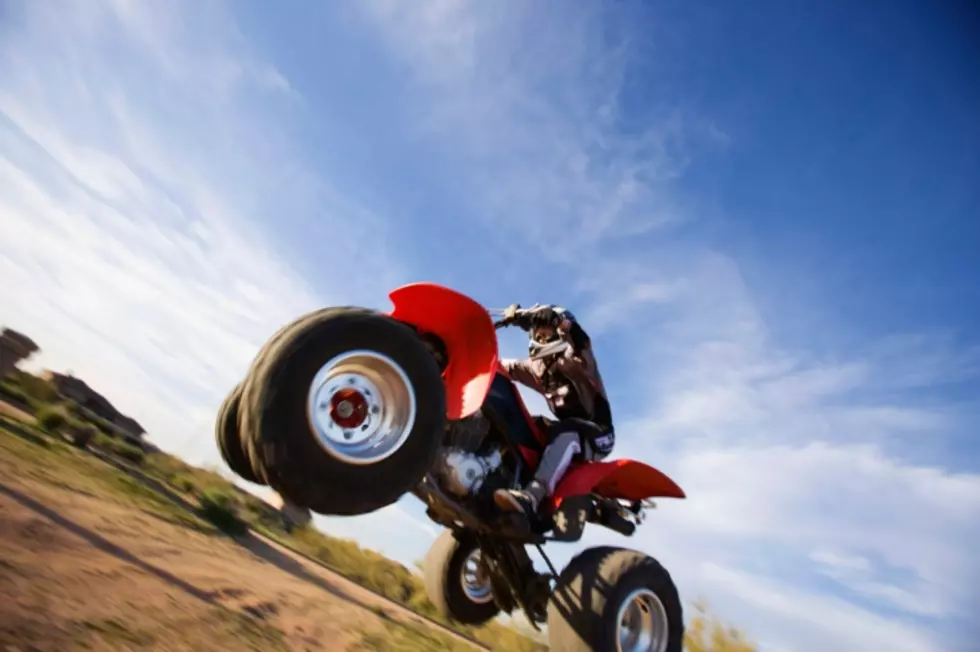 Faribault Ordinance on ATVs and UTVs
Jupiterimages
In between bouts of rain, we've had a few nice days, which have people yearning to get out the toys and have some fun. If you own a four-wheeler or side-by-side, you might want to brush up on the local ordinances where you live to verify where you can take it. The Faribault Police Department had the following to say. 
According to a post on the Faribault Police Department's Facebook page, "The nice weather is bringing out the recreational vehicles. We've had a few questions about ATV / UTV use on city streets. ATV's are against city ordinance to drive on city streets. UTV's or side by sides are legal as nothing in city ordinance prevents them from driving on city streets as long as they have valid registration and valid driver."
The post went on to clarify with, "Definitions: An ATV is an all-terrain vehicle that is also referred to as a 'quad' or a 'four-wheeler.' This vehicle traditionally used a straddle seat and a handlebar steering system, along with a 4-stroke engine. A UTV is a utility terrain vehicle. A UTV can also be called a side-by-side because it has two or more seats to fit multiple passengers. These vehicles have more features than an ATV, including a roll cage, occasional windshield and a bed attached to the back of the vehicle. Along with more seating this vehicle is maneuvered by a steering wheel and gas pedal system."
The post also referenced "City ordinance 15-82: All-terrain vehicles. No person shall operate a four-wheel all-terrain vehicle on public streets, sidewalks or trails unless otherwise authorized. More information can also be found on the MN Department of Natural Resources website."