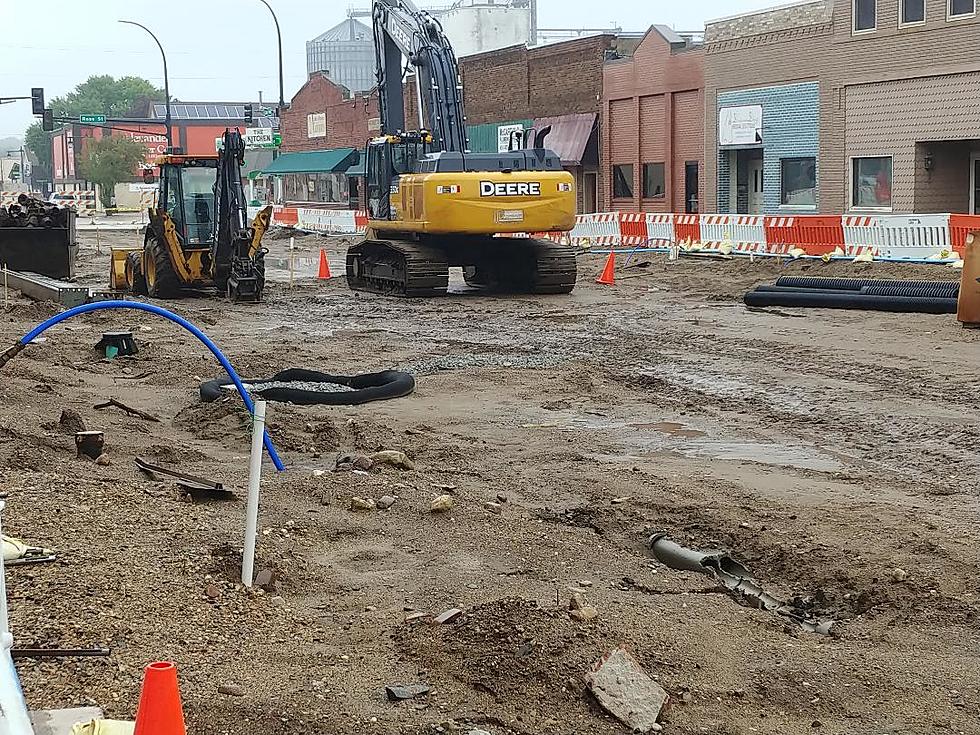 Downtown Owatonna Businesses React to Ongoing Construction
Roy Koenig/TSM
Owatonna's downtown businesses are trying to keep a positive attitude as the Cedar Streetscape project continues, with roads torn up and customer access tricky to downright challenging. Brad Fischer with the Owatonna Area Chamber of Commerce and Tourism (OACCT) spoke with owners and employees of affected shops on the chamber's Facebook page.
An employee at Sterling Home indicated that access to the store was possible through the front and back doors, at least on the day of the recording with Fischer, saying they have, "There's three rooms here. We have a lot of our new fall stuff up in this front section. Then the middle section we sort of have our all-year stuff. Then in the very back we have tons of kitchen stuff."
The owner of Thee Barber Shop became a business owner in town last year. He told Fischer, "The guy (who) was here before me was here 58 or 59 years in total. I took it over. Got him working part time a little bit...Nice town. Beautiful town. But we are open for services."
Amy with Cedar Floral told Fischer the store has a back entrance with a sign clearly marking her location. She has fall colors and autumn floral needs covered.
Go to the chamber's Facebook page for more business feature interviews. Then head downtown and support them. Visit the OACCT's website for more information on the streetscape project.
The Tuesday Talk newsletter from the OACCT reports that next work on the road project will include "Foundation for the seat blocks and planter beds will continue to be placed, subdrain will be installed along the curb line, The road subgrade will be prepped, and the sub-base and base will be hauled in and placed in preparation for concrete paving."
The 300 block should have paving begin in about two weeks.
Enter your number to get our free mobile app
LOOK: Things from the year you were born that don't exist anymore
The iconic (and at times silly) toys, technologies, and electronics have been usurped since their grand entrance, either by advances in technology or breakthroughs in common sense.
See how many things on this list
trigger childhood memories—and which ones were here and gone so fast you missed them entirely.