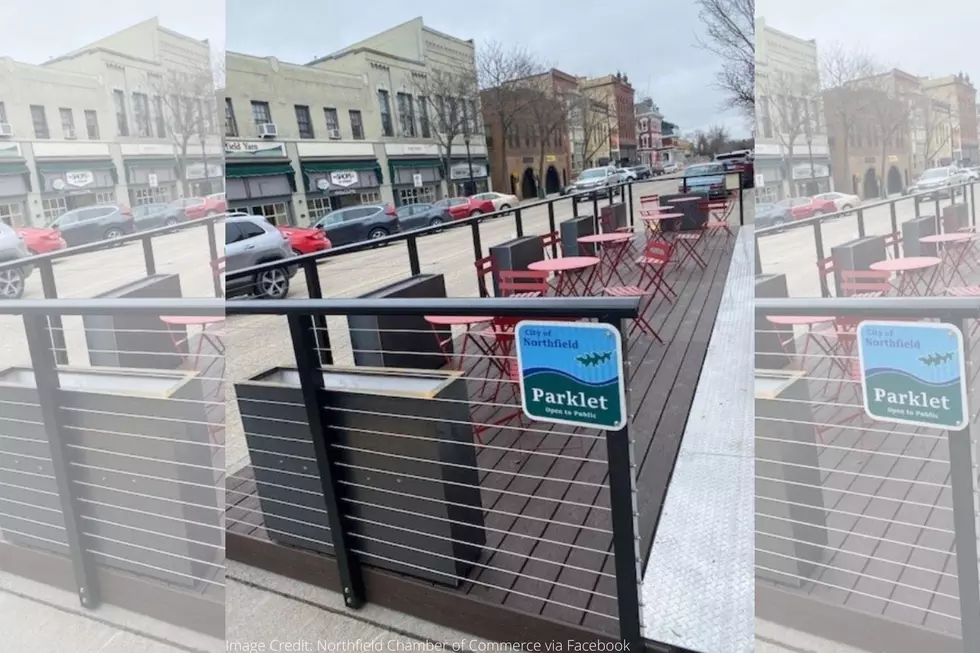 Downtown Northfield Adds Outdoor Seating With "Parklet"
Image Credit: Northfield Area Chamber of Commerce via Facebook
The next time you visit downtown Northfield you might find yourself staring at a different kind of bump-out. The City of Northfield has added a parklet to the downtown area to increase outdoor seating while businesses are still seeing reductions in indoor seating due to COVID-19 still. Check it out.
The post from the Northfield Chamber of Commerce states:
A Parklet is a sidewalk extension that provides more space and amenities for people using the street. They are intended for people and offer them a place to stop, to sit, and to rest while taking in the activities of the street.
The parklet is currently outside of Tandem Bagels along Division Street in Downtown Northfield.
Many cities last spring and into the summer looked at these types of solutions to help area restaurants that lacked sufficient patio space to stay viable during the pandemic. The parklet idea was one that caught on in Minnesota and took hold in cities like Northfield, Albert Lea, and in some other towns across the state.
While many people appreciate the extra seating space, others in a crowded downtown environment may have a tougher time accepting them as they do take up some downtown parking spots.
Personally, I don't have an issue with them, as they are only out during the months we want to be dining outdoors in Minnesota, so what's wrong with walking a few extra steps in order to get to where we are going.
10 LIES MINNESOTANS TELL THEMSELVES
Sure, they're lies...but they also point to a fundamentally positive attitude about our lives in the greatest state in the nation (that just happens to have air that'll hurt your face).