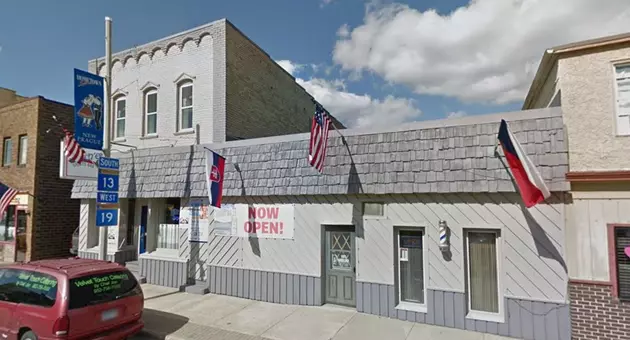 'Czech-ers' In New Prague Sold To Restaurant Group, Changes Coming
Image Credit: Google Maps
A popular sports bar in downtown New Prague has announced that it has new owners, an upcoming expanded kitchen, and will be changing its name. Czech-ers located on Main Street in downtown New Prague made the ownership change announcement last night on social media.
The good news for many folks who have visited the sports bar is that the announcement from the Novak's, who currently own the sports bar through the end of the month, is that the new ownership group plans on keeping most of the weekly events that have been in place since Czech-ers got going 3 years ago.
The new name that will be eventually gracing the front of 125 East Main Street in New Prague will be "1319 Woodfire Tavern". some of the changes coming to the building according to the social media post are a "massive new full kitchen, overhead garage doors, outdoor dining, and extensive menu."
The news of the change was met by good wishes to the Novak family on social media as well as some renewed excitement about what may come of the new business that will be taking over in August.
For those that wish to send off the Novak's, there will be a farewell/transition party happening July 30th with a food truck starting at 5 on the patio and live music starting at 8 pm.
The new ownership group, Schultzy's Restaurant Group LLC, has its registered office on the Secretary of State's website as operating in Montgomery. The LLC was officially filed with the Secretary of State's Office in May of this year.
Check out the Pub inside Iowa's Most Expensive House
Your mortgage payment is over $45,000 a month at this house but, you can forget about all of that cash as you sit at your own Irish Pub and drink a beer. Yes, the house that is supposedly the most expensive house in all of Iowa is just over 2 hours from Rochester, and inside it features over 24,000 square feet with a full-fledged Irish Pub, a movie theater, art studio, caterer's kitchen, 8 bedrooms, 12.5 bathrooms, amazing views of Spirit Lake, and sits on 1.26 acres. According to Realtor.com, the house is $9,900,000 and is listed with Eric Hoien with Hoien Realty.
The Ultimate 2021 Summer-Fun Guide For Southeast Minnesota
After the bummer summer that was 2020, you and the family are sure to be searching for plenty of fun events that will get you outside and enjoying the Minnesota summer sun!
Below you will find The Ultimate 2021 Summer-Fun Guide for Southeast Minnesota! All of the biggest events that our area has to offer. If we missed one, let us know on
our app today!