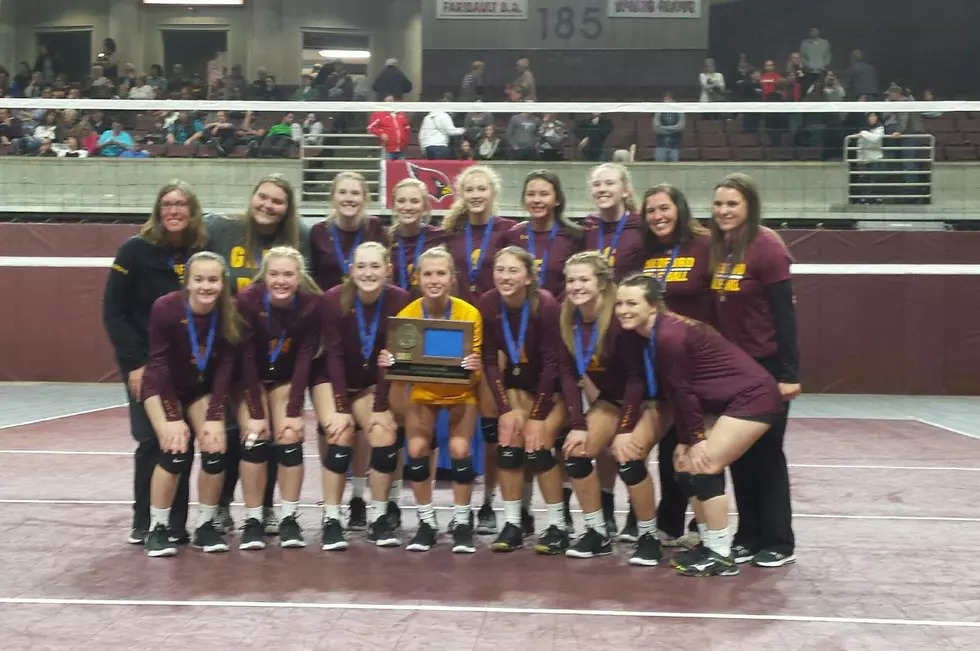 Can Tigers Repeat Last Year's Magic?
Rich Will/Townsquare Media
Medford volleyball didn't attract much attention at the start of the 2018 campaign. This year is a little different. The state runner-up Tigers are ranked No. 2 in the preseason coaches poll. Minnesota State High School League media specialist John Millea made the team his first stop of the 2019-20 school year. Check out his great write-up.
The Tigers made their first-ever state tournament appearance a memorable one with upset victories against Mayer Lutheran and Belgrade-Brooten-Elrosa at Xcel Energy Center last November before falling to Minneota in the championship match. Medford opens the season with a rematch against the Vikings in the Breakdown Side Out Classic at Edina High School on Saturday, August 24. Minneota is rated fourth to start the season.
Tigers coach Missy Underdahl told Millea, "I don't even know if it's hit me yet...To see the girls believe in themselves the way they did and trust each other to take them to that level, the energy they brought to the Xcel Energy Center was something I'll never forget."
Three seniors graduated off that team with Rachael Lubbe, Meredith Gillis and Journey Anderst. The Tigers return All-Tournament players Emma Kniefel, Kinsey Cronin and Kiley Nihart. Millea reports that Alyvia Johnson transferred from Owatonna to Medford. She was All-Big Nine Honorable Mention in 2018.
Seniors this season include Kniefel, Nihart, Johnson, Izzy Reuvers and Morgan Langeslag. Kniefel told Millea, "This is the best chemistry I think I've ever been on a team with." Reuvers said, "I'm pretty sure if you're not in our conference or around us, you didn't know who Medord was."
That's not likely to be the case this season.