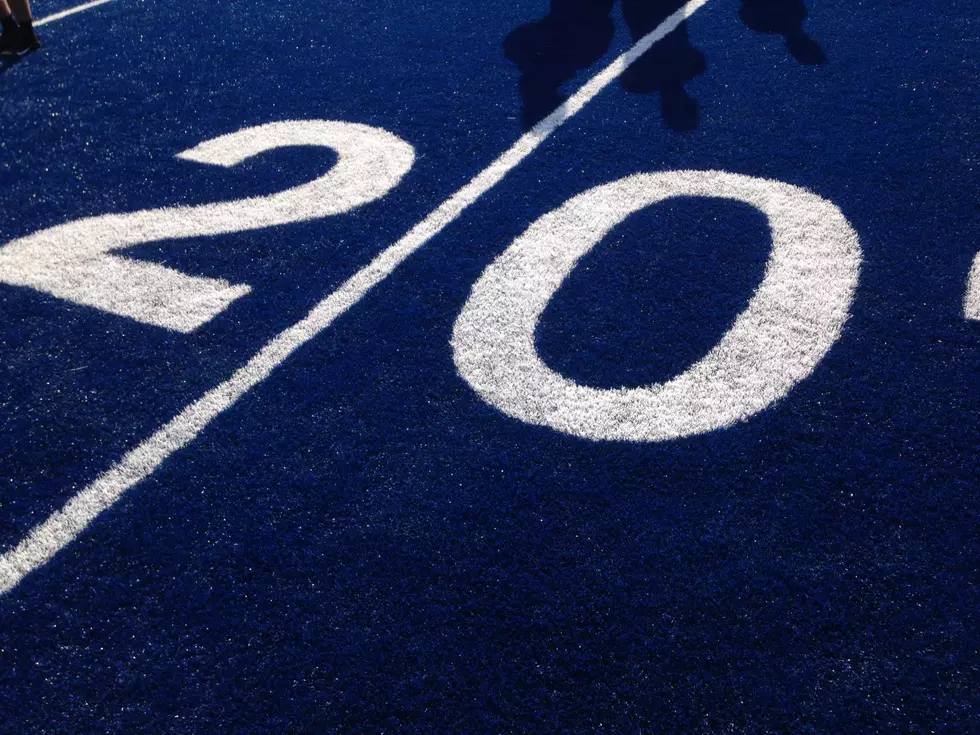 Big SE Football Week Two: A Record, An Upset, and a Comeback
Roy Koenig/Townsquare Media
While Owatonna was crushing Northfield Friday 63-0, many of the other games around the Big Southeast District were offering a bit more drama. The district schedule saw a big come-from-behind rally for one team, a school-record performance for another, and what seems to be a pretty big upset for another.
The Mayo Spartans improved to 2-0 but it took late game heroics against New Prague, who led 21-7 late in the third quarter at home. Mayo scored three fourth quarter touchdowns, including two in the final three minutes of the game. The Spartans clinched a 36-21 win on a pick-six interception return for a touchdown. New Prague comes to Owatonna Friday, September 13.
Winona senior Trevor Pomeroy became the school's all-time leading rusher with a 157-yard performance. The Winhawks topped Faribault 38-6. Pomeroy stands at 2,234 career yards.
Rochester Century, who lost to Owatonna 44-7 in week one, upended top-ten rated Mankato West 35-14. Isaiah Huber rushed for 203 yards and three touchdowns. Nathan Eberhart passed for 219 yards. The result snapped West's six-game winning streak against Century.
Kasson-Mantorville jumped out to a quick lead and shutout Rochester John Marshall in the second half of a 48-14 Komets victory in the first meeting ever between the schools on the grid iron.
Austin improved to 2-0 with a 34-28 win over Mankato East. Andy Chesak rushed for 270 yards and five touchdowns at Wescott Athletic Complex in Austin.
Albert Lea had a 21-point second quarter and returned the opening kick-off of the second half for a touchdown in their 42-21 win at Red Wing. The Tigers will play their first game on their new Hammer Field Friday, September 13 against Rochester Mayo.
Big Southeast District Standings
Red Sub-District
Owatonna 2-0
Rochester Mayo 2-0
Mankato West 1-1
Rochester Century 1-1
John Marshall 0-1
Northfield 0-2
Blue Sub-District
Winona 2-0
Austin 2-0
Albert Lea 1-1
Mankato East 1-1
Kasson-Mantorville 0-1
Red Wing 0-1
Faribault 0-2