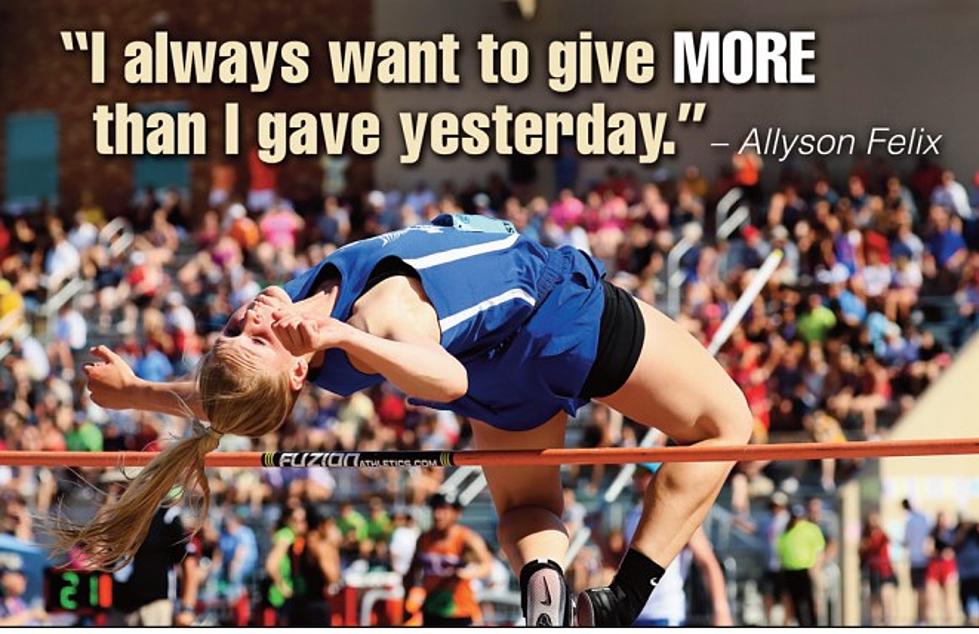 Andover Boys, Rosemount Girls MSHSL AAA Track & Field Champs
MSHSL State Track and Field 2021 Program Photo.
The Andover Huskies won the MSHSL AAA Boys Track and Field Championship while the Rosemount Irish girls became State Champions Saturday.
Owatonna placed 5th in the boys competition, Rosemount was second, Rochester Century 7th, Rochester Mayo 18th, Farmington 20th, Northfield 25th.
Minnetonka was second in the girls competition, Rochester Century 6th, Northfield 22nd.
Girls Results
Senior Shelby Svien of Northfield placed second in the Girls Discus Throw 143 feet 7 inches.  Champion is Junior Jordan Hecht of Rosemount 148 feet 6 inches.
Senior Ava Cinnamo won the 300 Meter Hurdles Championship with a time of 43.10, Junior Hannah Hanson of Rochester Mayo placed 5th.  Her time was 44.39.
Cinnamo finished second in the Long Jump with a leap of 18 feet 8 inches.  Senior Maddie Dahlien is the Champions at 18 feet 8.5 inches.  Junior Madison Habberstad of Rochester Century was 6th.
Cinnamo was second in the 100 Meter Hurdles with a time of 14.22.  Senior Ava Fitzgerald of Roseville Area set a new Minnesota all-time record at 13.81.  The old record was set in 2016 by Karina Joiner of East Ridge, 13.94.  Junior Hannah Hanson of Rochester Mayo placed 4th at 14.33.
Senior Penelopea Gordon of Rochester Century finished third , junior Taylor Heimerl of Rosemount 5th and 7th grader Lauren Lansing of Farmington 9th in the 800 Meter Run.  Senior Zoie Dundon of Burnsville is the Champion with a time of 2:09.51
Senior Jenna Johnson of Rosemount was third, senior Elizabeth Hallum of Eastview 6th in the 400 meter dash with times of 55.93 and 57.00 respectively.  Junior Jordyn Borsch of Maple Grove won the4 event with a new Minnesota record time of 54.27.  The former record was set in 2001 by Vanessa Clarida of Bloomington Kennedy 54.36.
Senior Sylvia Stephenson of Lakeville South placed 8th to earn All-State honors in the High Jump by clearing 5 feet 2 inches.  The Champion is Senior Niamya Holloway of Eden Prairie after clearing 5 feet 8 inches.
4x100 Meter Relay Champion is Rochester Century with a time of 47.70.
4x200 Meter Relay Champion Rosemount, 1:41.61.  Lakeville South was 6th, 1:43.93 and Rochester Century 8th, 1:44.31.
4x400 Meter Relay Champion Eagan, 3:53.49, Rosemount finished 7th, Farmington 8th with times of 4:00.52 and 4:01.29.
4x800 Meter Relay Champion Eagan, 9:14.93.  Rochester Century 3rd 9:27.25, Farmington 9th.
Boys Results
Senior Austin Jax of Northfield placed 4th in the Triple Jump with a leap of 44 feet, 4.25 inches.  Champion is senior Hakeem Ford of Minneapolis Southwest 47 feet 8 inches.
Senior Weston Ebner of Rosemount finished 3rd in the Shot Put 54 feet 7.75 inches.  Senior Andrew Albright of Brainerd had the best throw 57 feet 1 inch.  Owatonna senior Eli Spurgeon gained a point for his team by finishing ninth in the competition.
Junior Nathan Nelson of Rochester Century is second in the Pole Vault after clearing 15 feet.  The Champion is senior Travis Reighard of Waconia 15 feet 3 inches.
Junior Hayden Bills of Rosemount is the Discus Throw Champion by nearly 20 feet throwing it 196 feet 2 inches for a new Minnesota record.  The previous record was set by Jake Kubiatowicz of North High School in 2017 194 feet 6 inches.  Senior Eli Spurgeon of Owatonna placed 5th throwing 158 feet 8 inches, over 7 feet farther than his seed distance.  Senior Samuel Reiland of Rosemount was 7th.
Senior Yaih Marial of Rochester Mayo is High Jump Champion after clearing 6 feet 6 inches.  Senior Jaden Johnson of Lakeville South placed 4th going 6 feet 4 inches.
Junior Justin Gleason of Owatonna is the State Champion in the Long Jump going 23 feet 1.75 inches.  Sophmore Carter Holcomb of Rochester Mayo was 7th at 21 feet 7 inches.  Senior Tanner Stendel of Owatonna placed 8th going 21 feet 6.75 inches.
4x100 Meter Relay Lakeville South placed 7th with Champlin Park the Champions 41.87 was the winning time. The Cougars ran in 42.80.
4x200 Meter Relay Champions are Eden Prairie with a clocking of 1:27.35.  Rosemount placed 4th, Rochester Century 5th, Farmington 8th.
4x400 Meter Relay Champions are Lakeville North running in 3:17.59.  Rosemount was second  3:19.19.
4x800 Meter Relay Champions Buffalo, time 7:52.19. Rosemount was 7th 8:04.79, Owatonna 9th, 8:07.25.
100 Meter Dash Champion is Richlu Tudee of Champlin Park, the junior was clocked at 10.61.  Senior Maximilian Comfere of Rochester Century was second 10.62.
Tudee also won the 200 Meter Dash 21.13 with Comfere on his heels at 21.21.  Junior Michael Nicometo of Rochester John Marshall finished third 21.23.  Senior Noah Smith of Rochester Mayo was 5th, 21.81.  Sophmore Dwyne Smith Junior placed 7th, 22.04.
400 Meter Dash Champion is Ramy Ayoub of Farmington.  The senior had a time of 47.34 which is a new record for Minnesota.  The previous record was set in 2013 by Natha Roese of East Ridge, 47.56. Sophmore Dwyne Smith Junior finished second with a time of 48.33. Senior Jack Kocheer of Lakeville North was 5th, 49.05.
Senior Abdikafi Khalif of Apple Valley placed second in the 800 Meter Run with a time of 1:55.18,  The Champion is Jared Gregoire of Buffalo.  The senior had a time of 1:55.01.  Senior Ramy Ayoub of Farmington was 4th, 1:55.49.
These dogs have it.
RANKED: Here Are the 63 Smartest Dog Breeds
Does your loyal pup's breed make the list? Read on to see if you'll be bragging to the neighbors about your dog's intellectual prowess the next time you take your fur baby out for a walk. Don't worry: Even if your dog's breed doesn't land on the list, that doesn't mean he's not a good boy--some traits simply can't be measured.