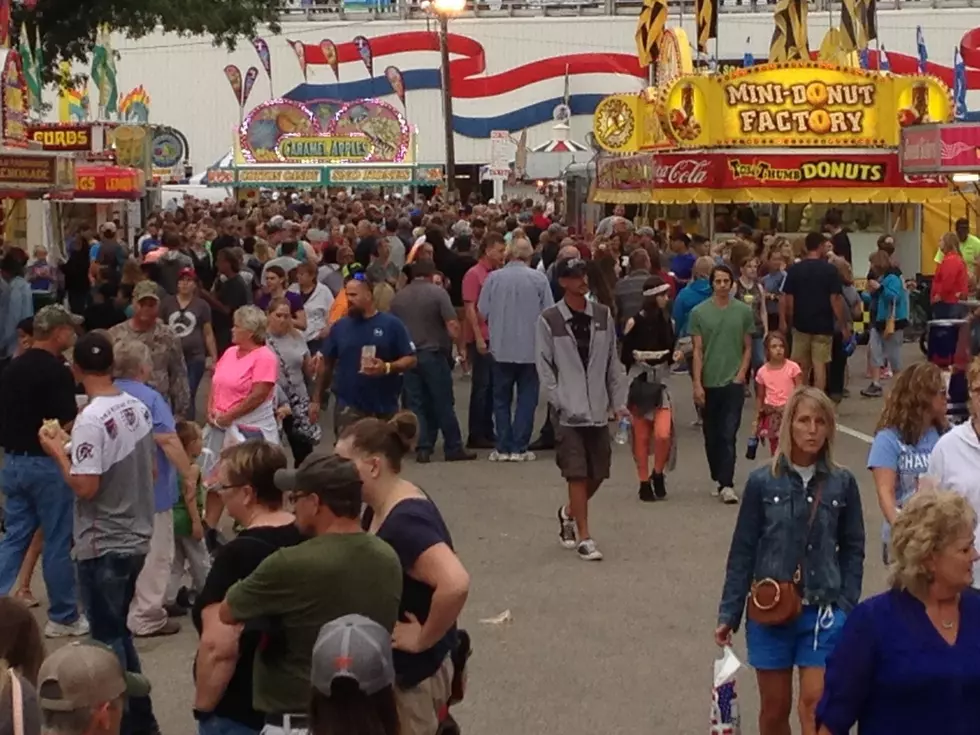 What's New at the Steele County Fair?
Roy Koenig/Townsquare Media (2017)
Everyone has their favorite attractions and foods at the Steele County Fair. But each year a few new aspects fight for your attention. This year is no different as organizers strive to give fairgoers something new to enjoy for the fair August 13-18 in Owatonna.
After an absence, the Human Cannonball is back at the fair in 2019, earning the extremely popular event inclusion in the "What's New at Steele County Free Fair" designation in the fair's Barker publication. Crowds surround the firing zone many people deep for each shot over the midway. Whether you have seen it once, or a hundred times, the sound of the blast and the flight of a human body (a living one) over a midway ride, is something to behold.
The Elmer Reseland Stage inside the KRFO Town Square will feature a pair of new performers. Watch for Norm's Magic on Tuesday, Wednesday and Thursday. James Wedgwood Comedy, Ventriloquism & More will perform Friday, Saturday and Sunday.
A stunt dog show should wow young and old alike. The fair's pocket schedule announces, "From back flips, handstands, big air stunts, to amazing tricks; these 'All-Star Stunt Dogs' are thrilling the nation!"
The Butterfly Encounter is in its second year and was a big draw in 2018. The exhibit is located inside KRFO Town Square.
A new cattle barn will open in 2019 after snow brought down the roof of a sixty-year old facility this past winter. Fair officials decided to take down a second old barn and build a new, larger structure. Over the last number of years a new horse barn and the Radel Pavilion have added to the new facilities on the fairgrounds.