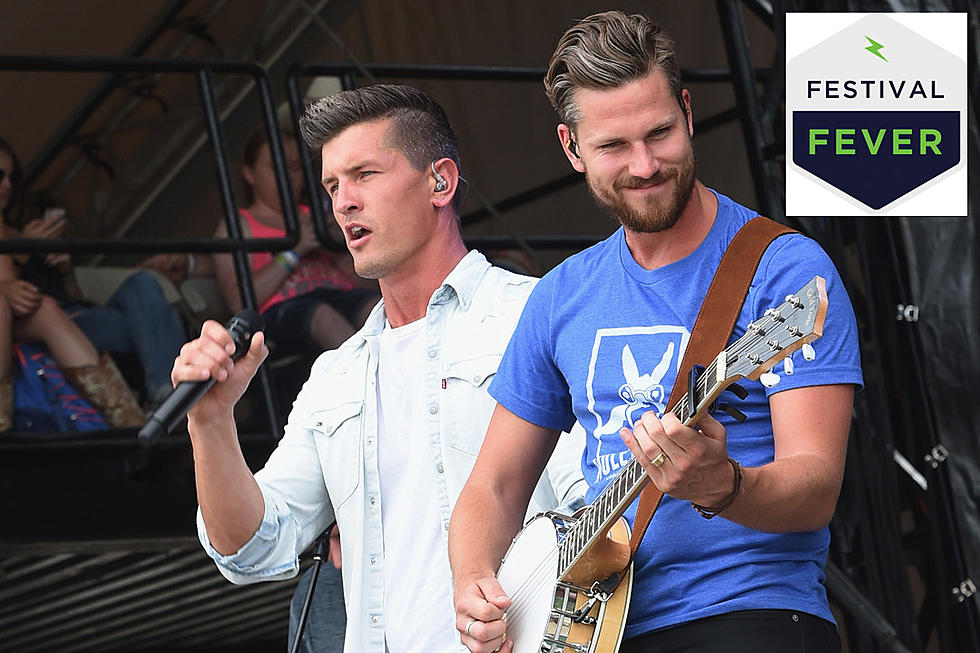 WE Fest 2016 Lineup: High Valley
Rick Diamond, Getty Images
High Valley had to overcome more than just the usual obstacles on their way to country music success. When they take the stage at WE Fest 2016 in August, they will have more than earned their place among the other acts on the bill for their sheer tenacity.
Brad and Curtis Rempel were born in Canada, and they were a successful country act for years before people in the U.S. had any idea about the musical family act. When they started making trips from La Crete, Alberta to Nashville to write with established Music City tunesmiths including Marcus Hummon, Jim Beavers and Rivers Rutherford, their three studio albums and five Top 10 hits in Canada didn't really matter stateside.
They've had an easier time over the last few years, since Americana music has brought the kind of bluegrass-based music they make back into vogue. High Valley released a new single, "Make You Mine," in 2016, and they'll bring a familiar song, as well as more than a decade's worth of hard work and experience, to the stage when they perform on Saturday (Aug. 6) at WE Fest 2016, which takes place at Soo Pass Ranch in Detroit Lakes, Minn.
Best Moments From WE Fest 2015