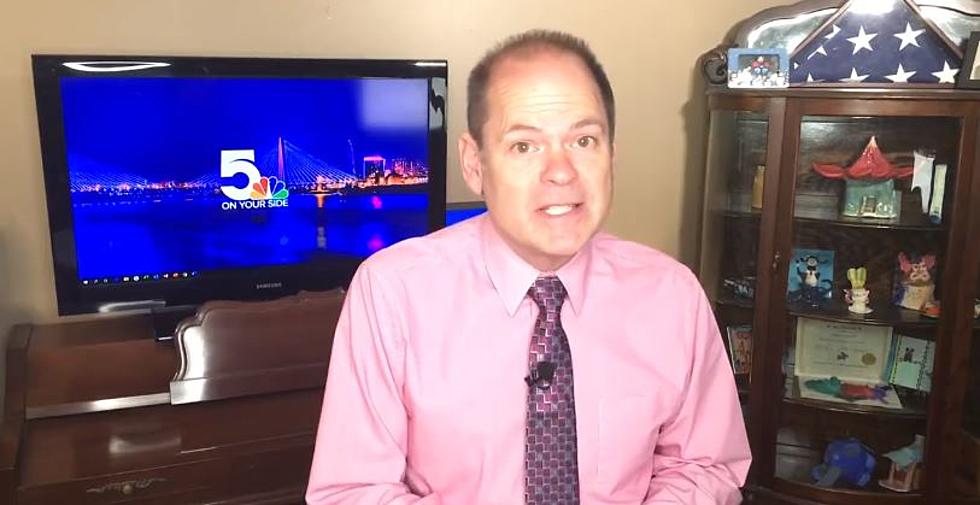 [WATCH] Meteorologist's Dog Interrupts While He's Trying to Record
Scott Connell via Facebook
Chief Meteorologist at 5 On Your Side in St. Louis, Scott Connell, was attempting to record a tease for his weather report while working from home but his dog, Maple, kept interrupting with all of her barking.
KARE 11 shared the story and said that Scott would try to start a sentence and the Maple would bark. So he'd try to start the recording again, would start a sentence, and Maple would bark again!
Scott posted a video of the incident on his Facebook and said in his post, "'Little Miss Maple apparently thought the squirrel in the backyard was worthy of my attention.'"
Check out the hilarious video:
Enter your number to get our free mobile app
Hang out with Carly Ross on Kat Kountry 105 weekdays 6 - 10 AM,
The Mighty 920 KDHL weekdays 9 AM - Noon,
and 106.9 KROC weekdays 9 AM - Noon!
NEXT UP: Working From Home With Pets in Southeast Minnesota