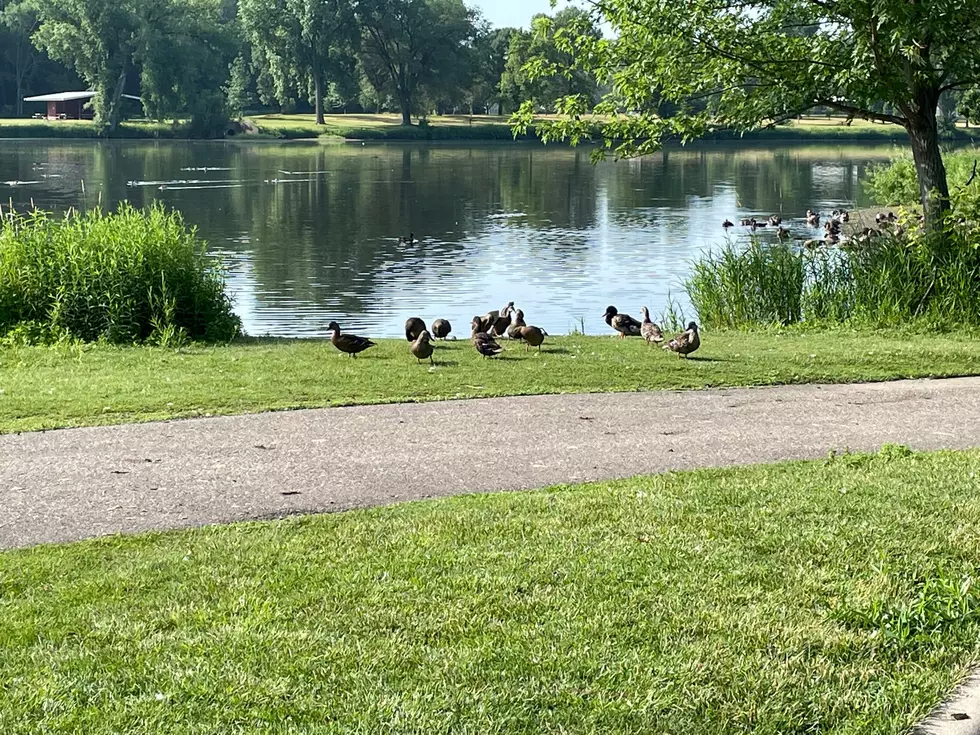 USDA Restricts Harvested Waterfowl Importation
Waterfowl Enjoying Alexander Park Faribault. Photo by Gordy Kosfeld
Avian Influenza's return this year has brought with it some additional restrictions for hunter-harvested waterfowl from Canada.
The return of the Highly Pathogenic Avian Influenza (HPAI) this spring also has affected poultry numbers and the United States Department of Agriculture (USDA) is forecasting less production of Turkeys this year also.
The below chart first appeared in USDA, Economic Research Service's Livestock, Dairy and Poultry Outlook, May 2022
https://www.ers.usda.gov/webdocs/charts/104187/HPAI_Turkeys.png?v=5843.2
The USDA says the turkey industry has experienced a loss of 5.45 million turkeys  because of HPAI exposure.  That is equivalent to approximately 2.5 percent of all turkeys commercially slaughtered for meat in 2021.
While HPAI outbreatks in commercial facilities have diminished, losses from the spring have affected the USDA turkey production forecasts for the remainder of this year.
Also with detections of the Eurasian H5 strain of HPAI in wild birds the Animal Health and Inspection Service (APHIS), a division of the USDA  has been closely monitoring the situation resulting in some restrictions on the, "importation of avian commodities (including hunter-harvested waterfowl species.)"
If you want to bring home waterfowl you harvested in Canada or Mexico they can not enter the United States in a "unprocessed manner."
Non-fully finished avian hunting trophies must be consigned to an APHIS approved taxidermy establishmen.
The birds you want to bring home must be fully cooked with an APHIS import permit and/or government certification confirming the products were treated according to APHIS requirements.
You might want to wait for that bird to fly into the United States before taking it down to avoid a lot of paperwork.
Even though a statewide ban on poultry exhibitions has been lifted in time for the fair season Dr. Linda Glaser with the Minnesota Board of Animal Health says precautions should still be exercised.
She recently told the Minnesota News Network, "Effective precautions for backyard owners to take to try to protect their flocks and that's still really important and we want to try to get the message out that you know we still have to be vigilant to try to protect our flock so there's some actions everyone can take."
Precautions include handwashing, reporting sick birds to the fair veterinarian and keeping birds isolated fron the rest of your flock when returning home.
Additional measures are suggested on the Board of Animal Health website.
These are truly amazing photos.
LOOK: Stunning animal photos from around the world
From grazing Tibetan antelope to migrating monarch butterflies, these 50 photos of wildlife around the world capture the staggering grace of the animal kingdom. The forthcoming gallery runs sequentially from air to land to water, and focuses on birds, land mammals, aquatic life, and insects as they work in pairs or groups, or sometimes all on their own.