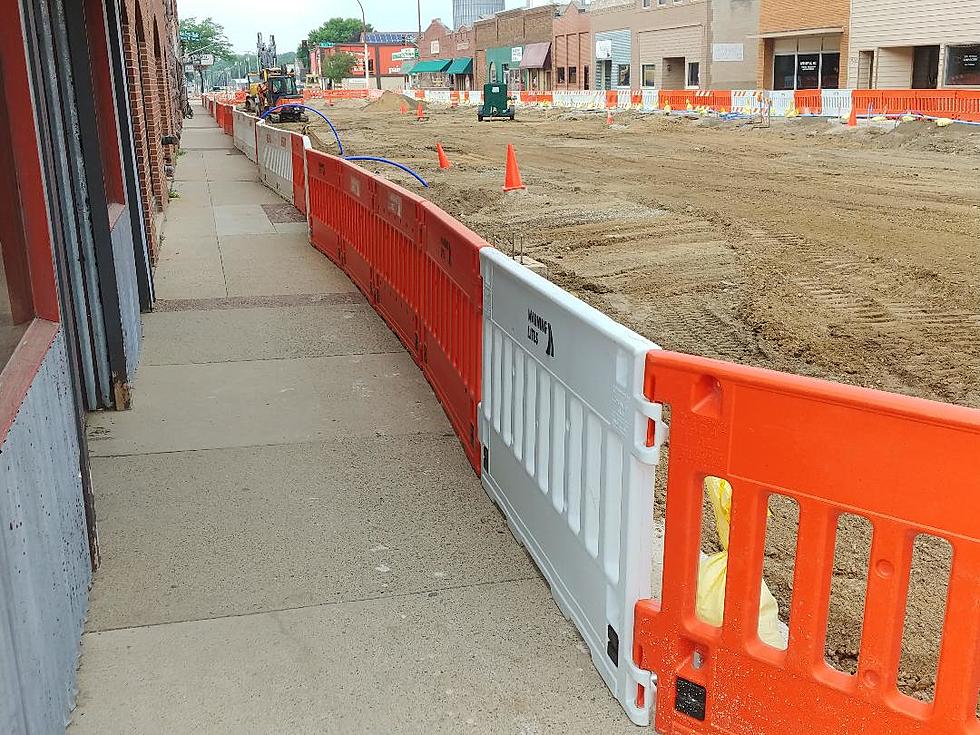 UPDATE: Reshaping Downtown Owatonna; Jerry's Restaurant Overhaul
Roy Koenig/TSM
Downtown Owatonna is hosting GEM DAYS through the weekend. That makes it a great time to head downtown for deals, food and fun activities. While you're there take a look at the early stages of the North Cedar Streetscape project. Businesses will remain open during the work, though access might change.
The Owatonna Area Chamber of Commerce and Tourism (OACCT) informs everyone that downtown Owatonna is open, "As this construction project continues, we want to let you know that Downtown Owatonna is OPEN FOR BUSINESS. We appreciate your patience as we navigate our way through this construction phase. Keep an eye out for specials and incentives to shop Owatonna! We'll inform you about what to expect and direct you to the latest information available on the downtown project."
You can go to this link to see a live video of the work in progress.
The new hotel project is moving along as well. The overall updates will include an overhaul of Jerry's Supper Club. The OACCT reports in Tuesday Talk, "After decades with a white facade, the former Jerry's restaurant is being stripped of that exterior in preparation for a complete remodel for a new restaurant."
Jerry Besser of Tone Music in downtown Owatonna points out there is plenty of parking in the Vine Street lot and the lot behind Wagner's Lunch. Tanya Henson of the Hat Chic says she'll modify deliver methods to her customers during times that downtown access is limited, pointing out she does quite a bit of her business online.
Many businesses have backdoor access, though not all.
More News from the Owatonna Chamber
Anisha Zak is leaving the SteeleCoWorks program after four years to take a position with Lead for Minnesota, "During her time as Workforce Coordinator, Anisha created connections with over 100 businesses, hundreds of students in five Steele County high schools and leaves the program in a position for a successful future."
The chamber announces a plan for reopening the Workforce Center, "business and partners discussed the needs for the Owatonna Workforce Center. The need for a visible location was discussed. WDI [Workforce Development Inc] will move quick to identify an office location and to start hiring for services here."
The chamber welcomes Julia Seykora as the new Events Director at OACCT.
The next After Hours is Tuesday, July 27 at Bridges Chiropractic at 215 18th St SE at 5:30 pm.
CHECK IT OUT: See the 100 most popular brands in America
Enter your number to get our free mobile app
5 Ways to Cool Off During MN Heat Wave
Fun Things to do in Owatonna this Summer