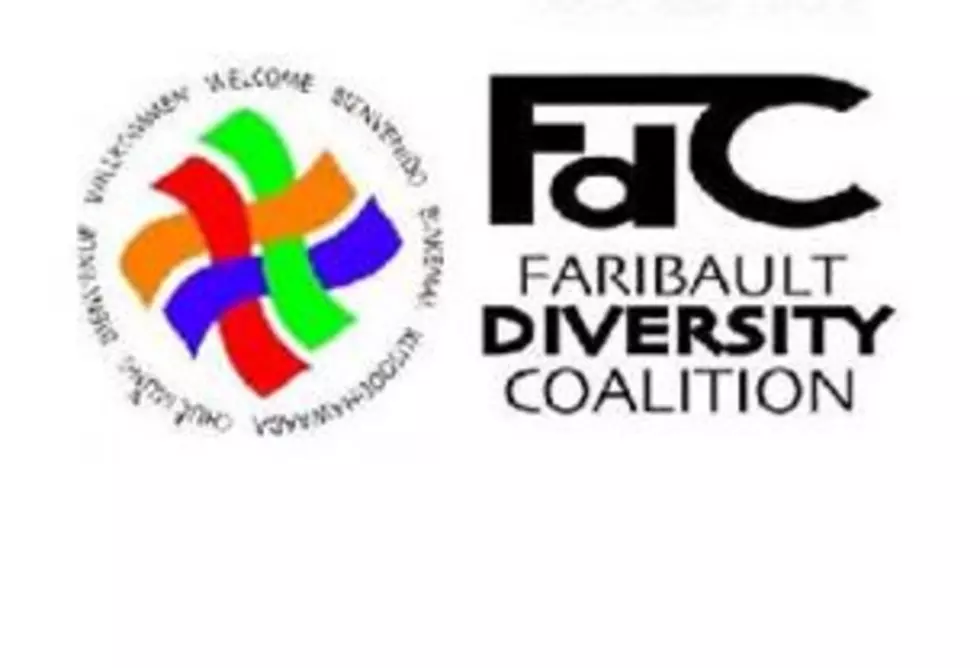 Third Annual Martin Luther King Day Celebration
Faribault Diversity Coalition. Image provided.
The third annual Martin Luther King Day Celebration and breakfast is scheduled to take place Monday, January 16, in Faribault.
With a large group in attendance for both the first and second Martin Luther King Day celebrations, and numbers growing each time, this year's event has been moved to South Central College to accommodate more people. The celebration begins at 8AM and is expected to be done around 10AM.
The celebration program begins with the Legacy of Civil Rights with Dr. Parker speaking, followed by a multi-faith prayer. Winners of the MLK essay contest will present "What Dr. King's Dream Meant to Me" poems, and there will be two keynote speakers, Mohamed Farid and Fatima Ponciano. The event will also include a simulated march.
Breakfast will be catered in and this event is free to attend, however is asked that you reserve a spot so organizers can get a head count. Call Sambath Ouk at (507) 271-0404 or email samouk01@gmail.com to reserve a spot.
The Faribault Diversity Coalition and South Central College are co-hosting the event at South Central College at 1225 Third Street S.W., Faribault. Program fliers included this Martin Luther King Jr. quote, "Everybody can be great...because anybody can serve. You don't have to have a college degree to serve. You don't have to make your subject and verb agree to serve. You only need a heart full of grace. A soul generated by love."