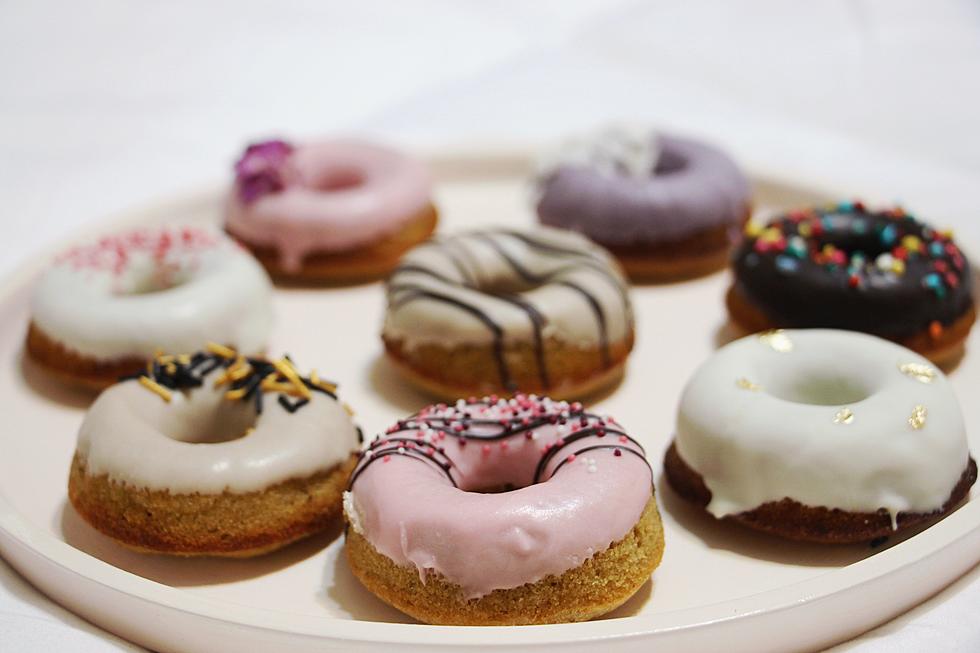 The World's Best Donuts Can Be Found Here in Minnesota
kimia-mahjoub-xtCCzdhI9oM-unsplash
It's National Donut Day. The holiday honors the "Salvation Army Doughnut" which was first served in 1917 during WWI. These weren't fancy donuts, but they did provide a little morale boost to troops on the frontlines in Europe.
Millions of people are expected to treat themselves today. Do you have a favorite? Nowadays you can get donuts topped with fruit loops or bacon, but according to this Ipsos study, plain cream-filled donuts are America's favorite followed by glazed, chocolate-glazed, cake, and jelly donuts.
Best Donuts in Minnesota
Country Living Magazine says Bloedow's Bakery in Winona has the best donuts in the entire state of Minnesota.
I have friends in Rochester that make the drive each week to pick up a box of tasty treats from the 95-year-old bakery in Winona. Sometimes they share with me so I can confirm these donuts rock.
There's even a Facebook fan group devoted to Bloedow's Bakery and its delicious treats.
Minneapolis is Home to One Of America's Best Donut Shops
Thrillist put out a list of the 32 best donuts shops in America and  A Baker's Wife in Minneapolis was the only spot in Minnesota to be recognized.
A Baker's Wife specializes in hand-crafted donuts croissants, cupcakes, and pastries.
Find these donuts at 4200 S 28th Ave in Minneapolis.
The World's Best Donuts Can Be Found Here in Minnesota
I've actually never been so I can't personally vouch for their donuts, but the reviews on Yelp are overwhelmingly positive. World's Best Donuts has been opening each summer for over 50 years so they must be doing something right.
ROAD TRIP! 60 SMALL TOWN RESTAURANTS YOU HAVE TO VISIT IN SOUTHEAST MINNESOTA
Our listeners chimed in with their favorite small-town restaurants and even told us what to order when we visit. Below you'll see 60 great restaurants that you should try as you travel around southeast Minnesota.
Notice something that needs to be updated?
Email me.