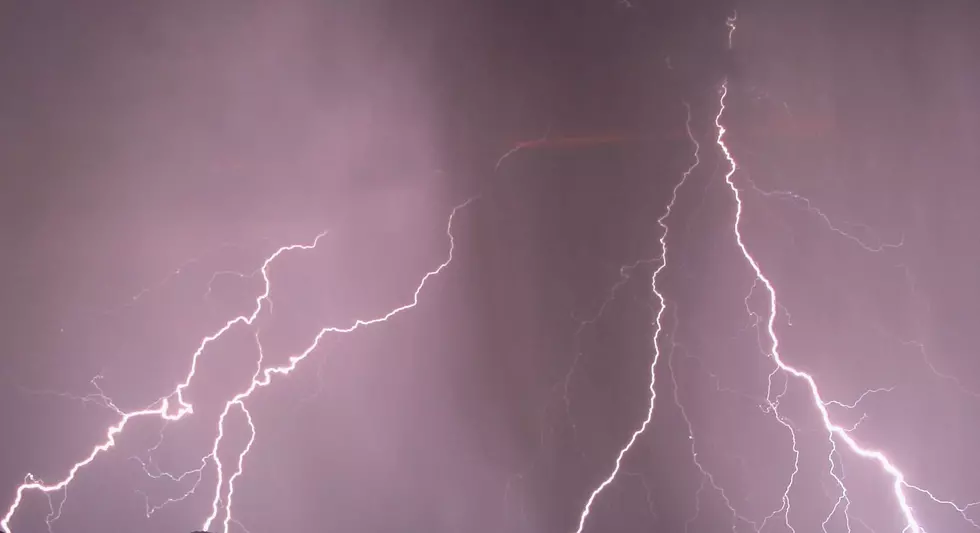 Storms Produce Tornadoes in Iowa, Wisconsin; Hail in SE Minnesota
Getty Images
Rochester, MN (KROC AM News) -Early spring storms struck parts of Iowa and Wisconsin and hail was reported in the Rochester area on Saturday.
The National Weather Service office in La Crosse received reports of tornadoes and suspected tornadoes in NE Iowa and SW Wisconsin.
Here's a summary from the NWS:
A strong storm system moved through the central U.S. on March 28, 2020. This brought a strong warm front northward into northeast Iowa and far southwest Wisconsin. Thunderstorms formed during the afternoon hours north of the warm front and brought many reports of small hail covering the ground. In the late afternoon and early evening, storms formed near the warm front and produced brief tornadoes which caused damage in Oelwein, Iowa and north of Potosi, Wisconsin.
A report from the Oelwein, Iowa area indicated a tornado touched down around 6:30 PM:
A rain-wrapped tornado formed west of Oelwein, Iowa and raced northeastward. The tornado caused damage to apartment buildings and trees. This tornado may have traveled northeast to 5 to 7 miles northeast of Maynard, IA.
Two hours later, a tornado developed in Grant County, Wisconsin:
Approximately a 4 mile tornado track preliminary surveyed by emergency management. Track was approximately from 1 mile north of Potosi to 1 mi NW of Ellenboro. 1 house, multiple farm outbuildings, and trees were damaged.
The NWS received reports of ¼ inch hail in the Rochester, Stewartville, and Wabasha areas. There was a report of ¾ inch hail from Kasson Saturday afternoon.
Saturday's rainfall totals across SE Minnesota were generally in the ½ inch to one-inch range.
Enter your number to get our free mobile app