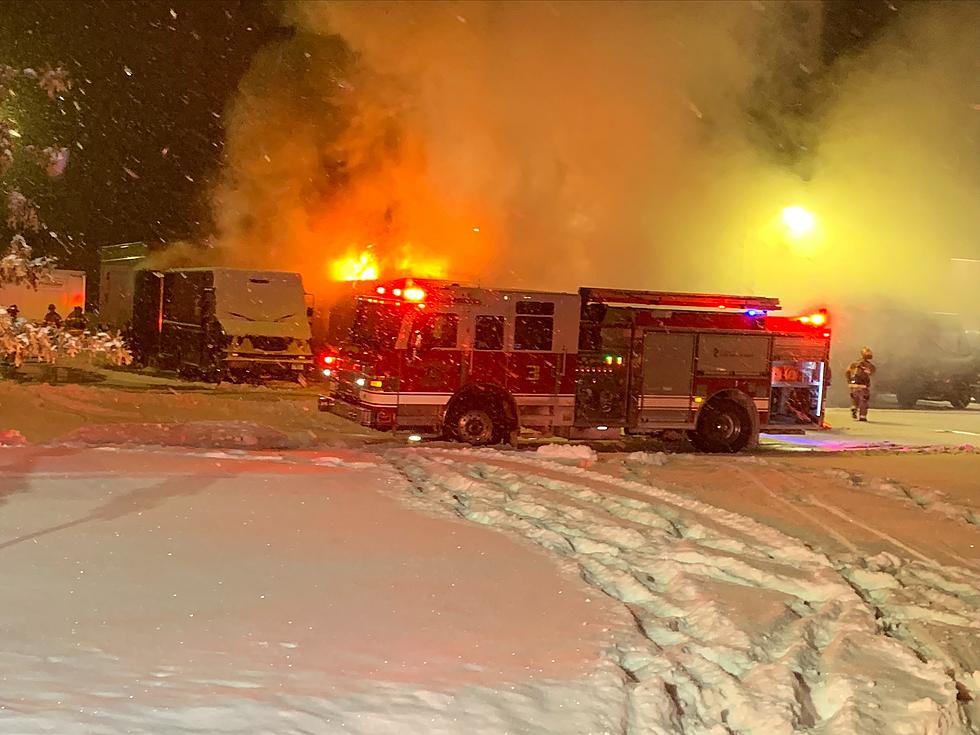 Firefighters Respond to Fire at UPS Warehouse in Rochester
Rochester Fire Department
Rochester, MN (KROC-AM News) - The Rochester Fire Department responded to a fire in northwest Rochester late Saturday night where several trucks were damaged and their contents.
Crews responded to a report of a fire at the UPS Warehouse on Opportunity Road in Northwest Rochester just before midnight. Reports indicated that flames were visible on the exterior of the warehouse and that there may still be a person inside the building.
First-arriving crews identified that multiple trucks parked on the north side of the building were on fire, and smoke was coming from the building. The crew began extinguishing the fire from the outside. Additional crews went into the warehouse to stop the spread of the fire and extinguished it. Nobody was found in the building. Other crews used a ladder truck to reach multiple "hard-to-reach flames" that were on top of the delivery trucks.
The Rochester Fire Department reported that there was extensive damage to several trucks and the loading dock area on the north end of the building, but no damage estimate was given. One firefighter suffered a minor injury but did not require transport to the hospital.
The Stewartville Fire Department and the Byron Fire Department were on scene to assist.
Two People Injured in Saturday Morning Crash on Highway 14
Top spots in Rochester with amazing customer service!
Not sure if this is a priority for you but the majority of people like to see a little bit of R-E-S-P-E-C-T when they are buying things from a business. It could be ordering food at a restaurant, buying clothes at a store, or where you are filling up your gas tank for your car. Any place you spend money should have stellar customer service. If you've had a run of bad customer service lately, try going to one of these places in Rochester that were recommended by hundreds of people in town.