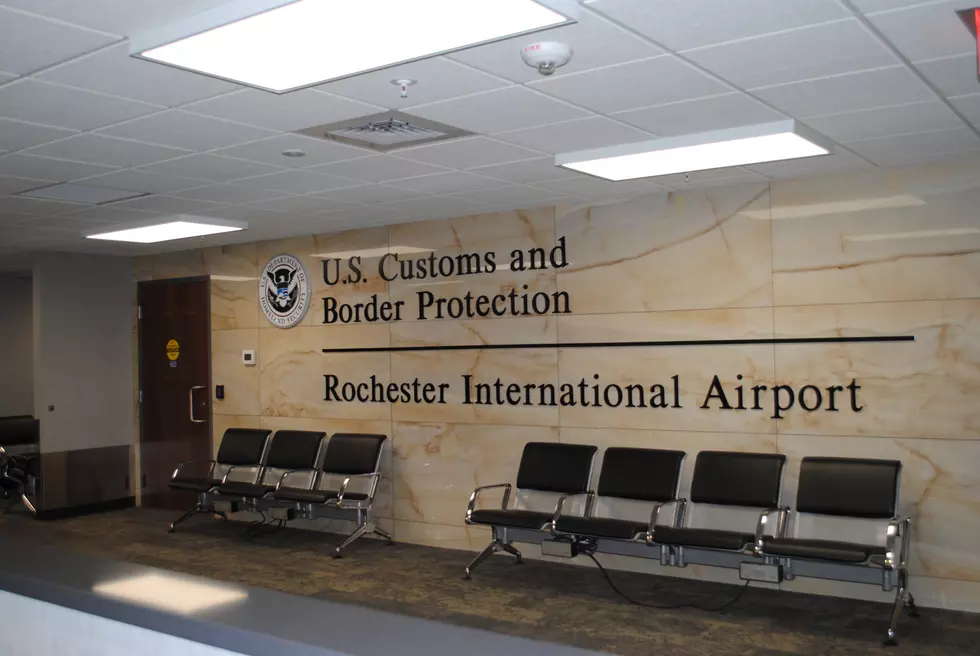 Rochester Airport Is Losing One Of Its Carriers
US Customs site at Rochester Airport
Rochester, MN (KROC AM News) - Rochester is losing one of the carriers currently offering services at the city-owned airport.
The city was notified earlier United Airlines had requested permission to cease operations at RST due to the financial fallout from the COVID-19 pandemic.
The US Dept. of Transportation gave tentative approval to the request May 22nd. It then sought comments on its decision and according to a memo dated June 3rd:
"The Department received comments from several individuals objecting to our tentative grant of an exemption for United at Rochester, Minnesota.
The commenters argue that the exemption should be reconsidered given the demand created by the Mayo Clinic's presence in Rochester. The commenters argue that United's service to Rochester provides  convenience for patients as well as physicians and others traveling to and from the Mayo Clinic."
The department has declined to modify its original decision and notes Rochester "will continue to receive air service from other Covered Carriers, ensuring that they retain air service through at least September 30, 2020."
The memo also notes" two large carriers will remain in the market with currently scheduled frequencies in excess of the minimums required by the Department. These carriers will continue to provide the traveling public with access to Rochester from multiple large hubs including Minneapolis, Atlanta, and Chicago. " 
United will reportedly cease operations at RST July 6th.
The other two carriers offering services at RST are American Airlines and Delta Airlines.
Enter your number to get our free mobile app
CHECK THIS OUT: Feel Like a Celebrity at This Airbnb Lake House For Rent in Minnesota