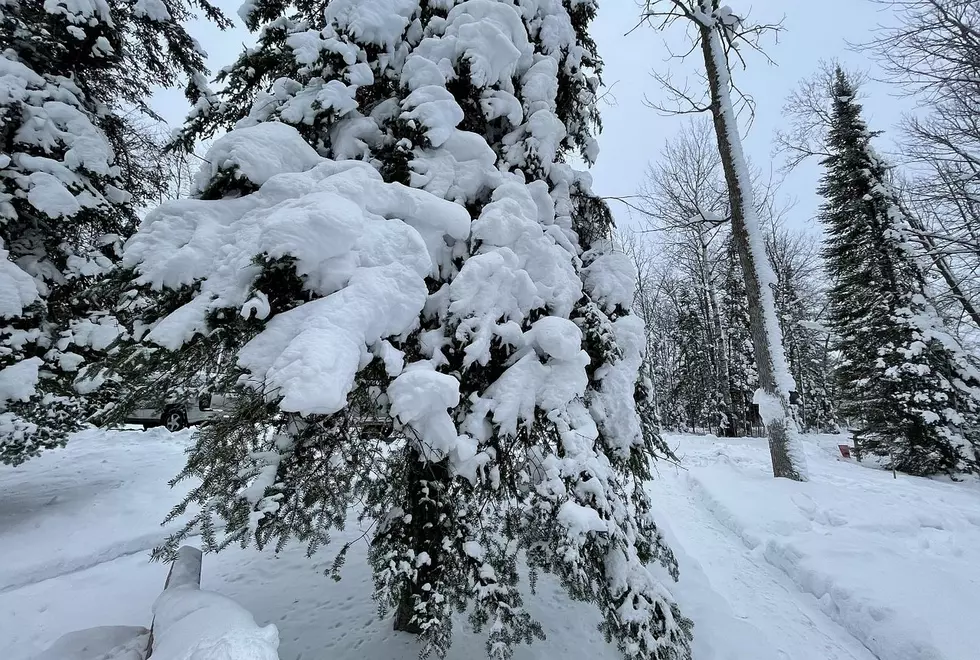 Parts of Minnesota Could See A Foot of Snow this Week
Photo by WJON.com's Jim Maurice
UNDATED (WJON News) -- Winter isn't done with us just yet. A wintery mix will impact many Minnesotans over the next few days.
A Winter Storm Watch has been issued for the counties in the far northern part of the state. It will be in effect from Thursday morning through Friday morning.
The heaviest amount of snow from Big Falls to International Falls could see up to a foot of snow. Places like Walker and Grand Rapids could get up to eight inches of snow.
Winds will gust up to 40 miles an hour.
A wintry mix of precipitation types is expected, which could cause hazardous travel conditions at times.
Precipitation increases in coverage and intensity tonight into Thursday. The precipitation will change to mostly snow from west to east across the Northland Thursday afternoon into Thursday night.
Central Minnesota is expected to see wet weather through the end of the week, with scattered snow showers possible Friday.
In the southern part of Minnesota,  isolated large hail & damaging wind gusts are possible with the strongest thunderstorms.
READ RELATED ARTICLES
RANKED: Here Are the 63 Smartest Dog Breeds
Does your loyal pup's breed make the list? Read on to see if you'll be bragging to the neighbors about your dog's intellectual prowess the next time you take your fur baby out for a walk. Don't worry: Even if your dog's breed doesn't land on the list, that doesn't mean he's not a good boy--some traits simply can't be measured.