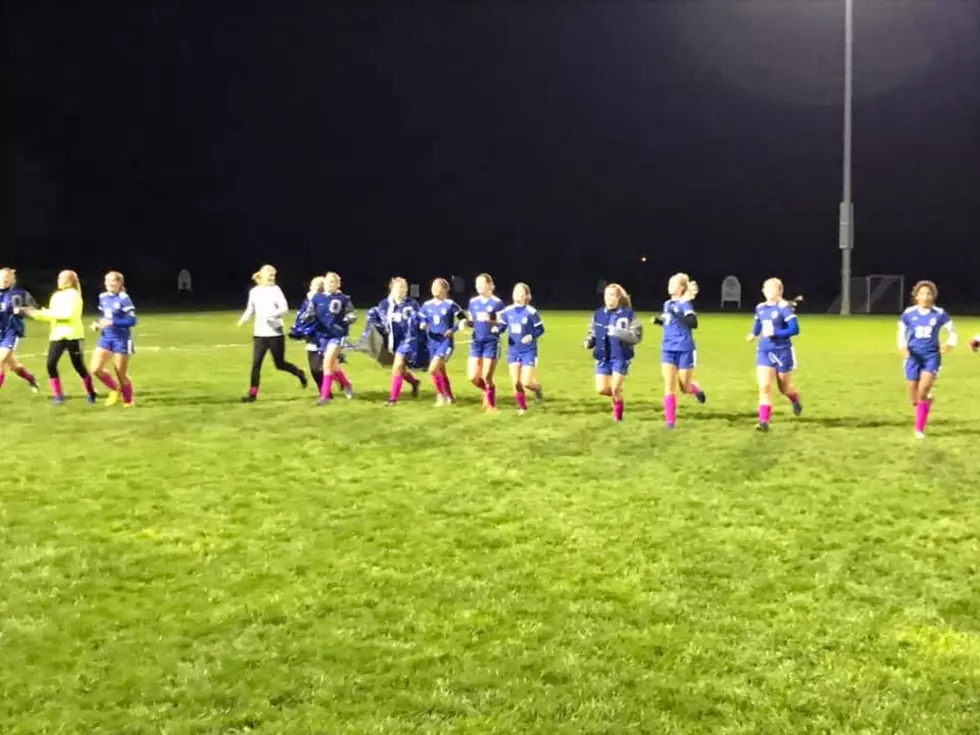 Owatonna Girls to Open Soccer Playoffs at Home; Boys on the Road
courtesy of Todd Walkingstick
The Owatonna High School girls soccer team will open the playoffs at home Tuesday, October 8. On the same night the OHS boys will travel to Lakeville. Each is getting a rematch with a recent opponent. The girls host Northfield who they beat 1-0 on September 30. The boys play at South who they lost to 5-1 September 28.
The OHS girls are the fourth seed in Section 1AA despite winning a share of the Big Nine title. The Huskies lost to Lakeville South, Farmington and fellow conference champ Century and are seeded behind those squads. The match with Northfield will be held at the Lincoln Soccer Complex. Remember that admission is charged during section tournaments and Activity Passes are not accepted.
Girls coach Nate Gendron had hoped for a third seed. On Saturday's AM 1390 KRFO Coaches Show, "It's up to what all the coaches feel how we did in the section, our strength of schedule, (and) a lot of things come into play. I respect a lot of the teams in the section. All of the teams in the section are really good. It's going to be a tough tournament for all the teams."
"Our girls have to be on point no matter what round it is...It's going to be an exciting, fast-paced tournament. That's what October soccer is all about," he added.
The Huskies boys are the fifth seed in Section 1AA after a season of tight games, including four ties. Four other matches were decided by one or two goals. OHS ended the season winning back-to-back games after the loss at Lakeville South. Farmington is the top seed.
In their season finale, OHS was scoreless at John Marshall until the final 13 minutes even though they had many scoring chances. After the match coach Bob Waypa said, "We still need to do a little bit better job finishing. I told the guys if we miss these opportunities come postseason, then our season could end. We'll focus on that on Monday. We've played well on the road this year...Six of our seven are on the road."
The boys match at South on Tuesday begins at 5 pm. Section semifinals are Thursday, October 10 for both the boys and girls. The finals are Tuesday, October 15. All matches are at the higher seeded team.