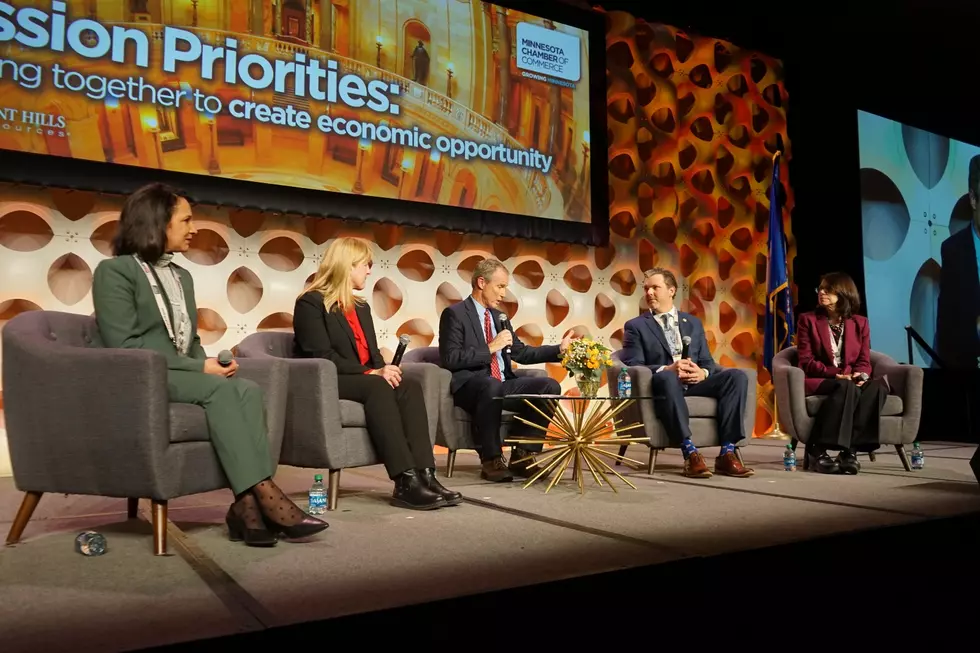 MN Chamber Talks Legislative Priorities
Photo: Grant Erickson, Minnesota Chamber of Commerce
ST. PAUL (WJON News) - With this year's legislative assembly just days old, officials with the Minnesota Chamber of Commerce held a forum with legislative and business leaders to discuss this session's priorities.
Governor Tim Waltz, along with Speaker of the House Melissa Hortman, minority leader Lisa Demuth of Cold Spring, Senate majority leader Kari Dziedzic, and Senate minority leader Mark Johnson were asked to explain their legislative priorities.
From a business perspective, attracting and retaining a workforce in a tight market was mentioned as a challenge by all speakers, with taxation and regulation a common sticking point.
In a 'lightning round' of questions, legislative leaders were asked a series of questions ranging from "are we taxed too much or spend too much?" to "What's your favorite sports team?".
The Minnesota Chamber of Commerce has been a voice for business owners since 1908. Officials claim they represent over 6,300 companies statewide.
Come With Us and Tour Clear Lake in Pictures