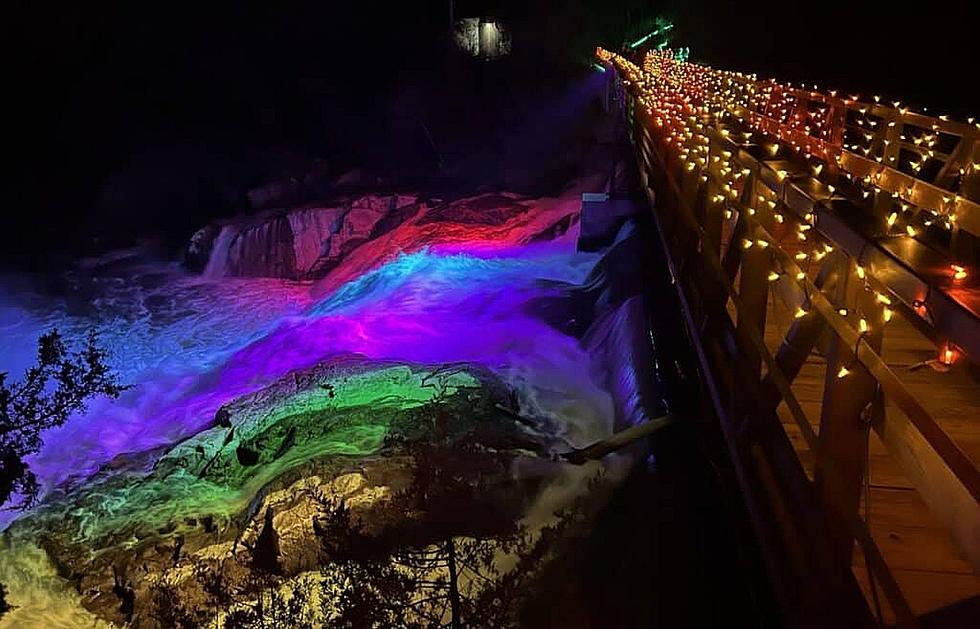 Minnesota's Largest Municipal Park All Lit Up this Weekend
City of Redwood Falls
REDWOOD FALLS (WJON News) -- You can drive through a spectacular display of over 280,000 lights in the largest municipal park in the state.
The 10th annual Nightfalls is this weekend at Ramsey Park in Redwood Falls.
The event continues Friday and Saturday with the lights going on at 8:30 p.m. and running until 11:00 p.m.
Nightfalls feature one-way traffic as you drive through over four miles of lighted trails, with 26 sound and light displays, two lighted waterfalls, and six lighted bridges.
You can also hike special trails to spot dinosaurs, animals, fairies, and spooks.
You can tune in on your car radio to 88.7 FM for audio.
The Lower Sioux Indian Community drum group is performing on Friday night.  The Redwood Valley High School Drumline is there on Saturday.
Last year the attendance was 6,500 people including 1,200 vehicles and 2,400 walkers.
Ramsey Park is over 256 acres.  Its swayback bridge was built in 1938 and is on the National Register of Historic Places.
READ RELATED ARTICLES
Come Visit Bowlus, MN With Us in Pictures