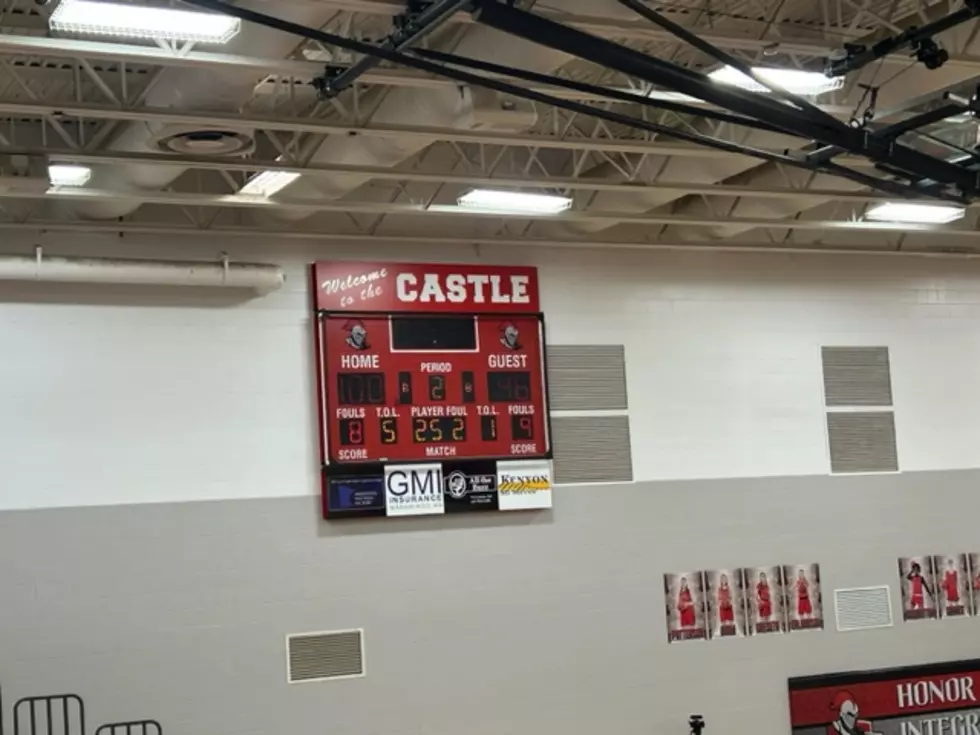 Minnesota Holiday Break High School Boys Basketball Rankings
Kenyon-Wanamingo Castle Scoreboard Dec. 2022 Game vs Hope Academy. Photo by Gordy Kosfeld
Minnesota Basketball News has revealed their latest rankings just in time for the holiday break.  This is approximately a quarter into the 2022-2023 season.
There are not many changes in boys or girls among the top 5 in the four classes.
In boys,two-time defending Class A Champion Hayfield was defeated by Cherry to the Tigers are on top with Hayfield #2.  Goodhue is #8, Mankato Loyola #10, Lyle-Pacelli #14.
Below are the Class 1A Top 20 according to Minnesota Basketball News.
Cherry
Hayfield
Belgrade-Brooten-Elrosa
New Life Academy
Cass Lake-Bena
Deer River
Henning
Goodhue
Russell-Tyler-Ruthton
Mankato Loyola
Fertile-Beltrami
Legacy Christian
Lakeview
Lyle-Pacelli
Border West
Browerville-Eagle Valley
Battle Lake
Southwest Mn Christian
Ada-Borup-West
Nevis
Lake City is rated #2 in Class 2A following their 6-0 start to the season.  Holy Family Catholic is #1.  Maple River #5, Plainview-Elgin-Millville #7, Watertown-Mayer #10.
Below are the Class 2A Top 20 teams ranked by Minnesota Basketball News.
Holy Family Catholic
Lake City
Minneapolis North
Maranatha Christian
Maple River
Minnehaha Academy
Plainview-Elgin-Millville
Perham
Pequot Lakes
Watertown-Mayer
Albany
Mora
Sauk Centre
Esko
Thief River Falls
Rock Ridge
New London-Spicer
Crosby-Ironton
West Central Area
Two Harbors
Four Big Nine Conference teams are among the Top 15 Class 3A teams ranked by Minnesota Basketball News.
Totino-Grace
Orono
Benilde-St. Margaret's
DeLaSalle
Mahtomedi
Alexandria
Mankato East
Austin
Princeton
St. Anthony Village
New Ulm
Delano
Hermantown
Winona
Mankato West
Jordan
North Branch
Simley
St. Cloud Tech
Marshall
The largest schools are topped by Park Center.  Six South Suburban Conference schools are among the top 17 in Class 4A.
Below are the Class 4A Top 20 as determined by Minnesota Basketball News.
Park Center
Lakeville North
Shakopee
Eastview
Hopkins
Maple Grove
Farmington
Eden Prairie
East Ridge
Wayzata
Robbinsdale Armstrong
Robbinsdale Cooper
Andover
Minnetonka
Prior Lake
Stillwater
Lakeville South
Rochester Mayo
Buffalo
Cambridge-Isanti
The 100 Best Places to Live in the Midwest