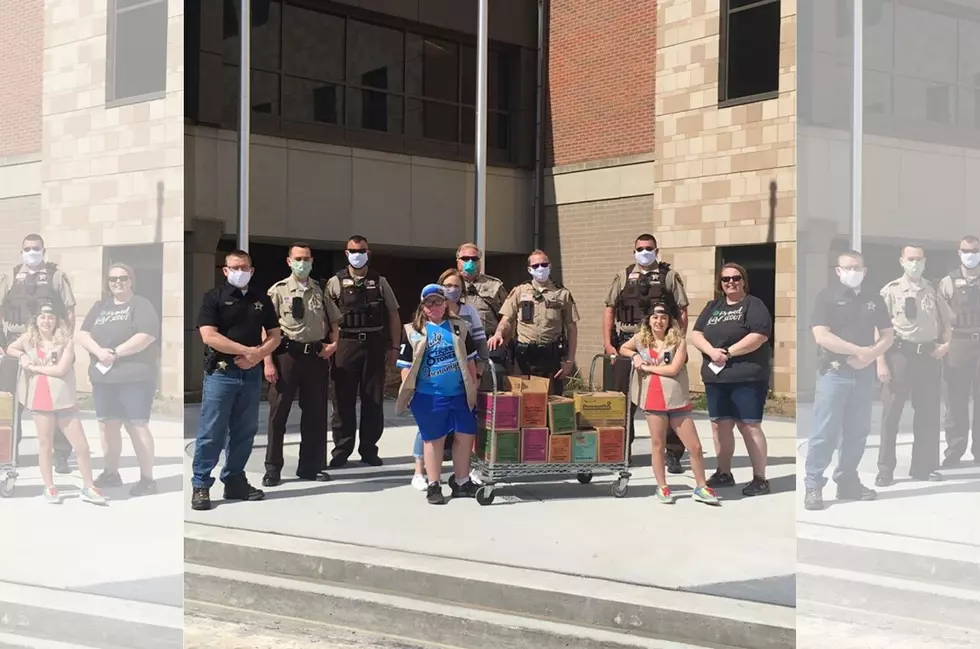 Minnesota Girl Scouts Donate Left Over Cookies to First Responders
Credit: Sgt. Larry Osterman via Washington County Sheriff's Office Facebook Page
Sadly, Girl Scout cookie season was cut short this year due to the Coronavirus (COVID-19) pandemic which left Girl Scouts across the country with a ton of leftover cookies. A Girl Scout troop from Washington County in Minnesota had a great idea, though. They decided to donate their extra Girl Scout cookies to the Washington County Sheriff's Office and other local first responders agencies.
The troop dropped off boxes of cookies at the Washington County Sheriff's Office. The Washington County Sheriff's Office posted about the donation on their Facebook page thanking the Girl Scout Troop #57357 and Norah, who is a part of the troop, for the donation. In a picture taken during the drop off of these cookies, you can see there were at least 9 boxes of cookies dropped off.
What a great gesture by Norah and the rest of her troop! I think this is a great way to make sure the un-sold Girl Scout cookies go to good use and it also gives local first responders a delicious snack during this difficult time. Who doesn't love Girl Scout cookies!
Enter your number to get our free mobile app
Hang out with Carly Ross on Kat Kountry 105 weekdays 6 - 10 AM,
The Mighty 920 KDHL weekdays 9 AM - Noon,
and 106.9 KROC weekdays 9 AM - Noon!
10 Unique Things You Only Say If You're In Minnesota