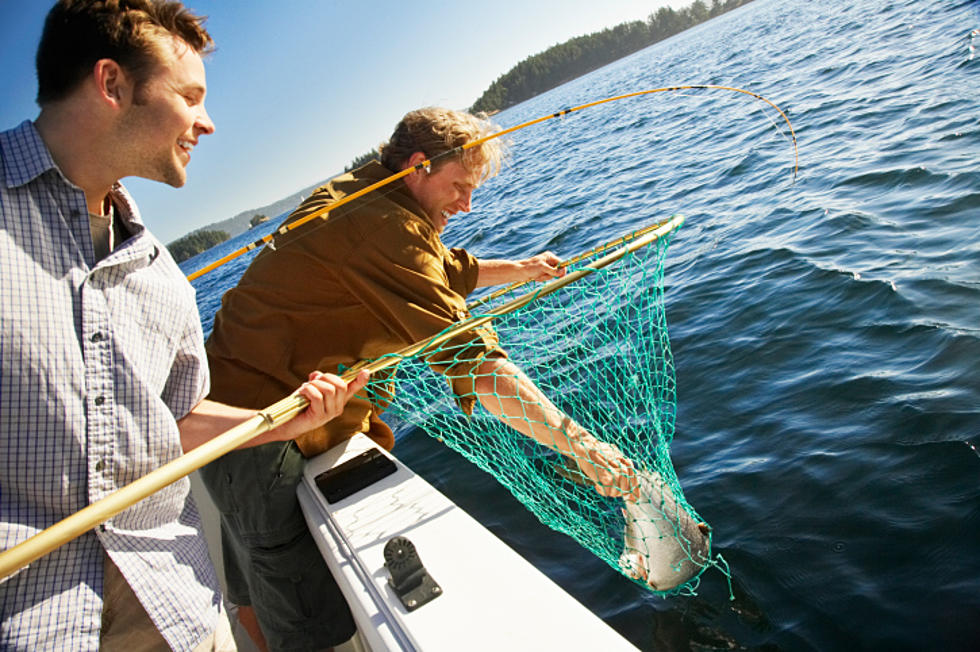 Lack Of Rain Creating Challenges At Minnesota Boat Launches This Summer
Fuse
It has been an abnormally dry to drought condition across Minnesota, and because of the lack of rain, it has created challenging conditions for people trying to get their boats into or out of the water at public boat launches.
According to a news release from the Minnesota Department of Natural Resources, when the water level drops during extended dry periods, the concrete ramps at boat launches may no longer reach all the way into the water, and hazards such as prop-wash holes can become more problematic.
Prop-wash holes are caused by 'power loading the boat onto the trailer instead of using the preferred method of cranking it on the trailer by winch.  When water levels are low, people are more likely to back their trailer past the ramp's end and into a prop-wash hole if one is present.
"It can be pretty difficult to get a trailer unstuck from a hole like that," said Nancy Stewart, DNR water recreation consultant. "And just beyond the prop-wash hole, there's often a mound of material that boats may get stuck on after launching, preventing them from getting to deeper water."
Extending ramps can help in some places, but not when shallow water persists beyond the boat ramp. Stewart offers the following tips for launching boats in low water conditions:
Check the ramp, especially the firmness of the gravel at the ramp's end, and the water depth.
Visit an alternative access site, or a different lake or river altogether, if water levels are too low to safely launch your boat.
Watch for obstructions in the lake, like large boulders or tree stumps.
Expect delays at public boat launches and be patient with boaters who are having difficulty launching. You can also #BeGoodNatured and offer assistance.
The Minnesota Counties With The Most Bigfoot Sightings
Apparently, there are at least SOME people that feel like they have seen Sasquatch. In fact, there have been 74 total Bigfoot sightings/reports of a sighting in Minnesota and the most recent one was in St. Louis County in November of 2020. St. Louis County also has the most reported sightings with 21. Check out the Top 5 list below according to The
Bigfoot Field Researchers Organization.
The Ultimate 2021 Summer-Fun Guide For Southeast Minnesota
After the bummer summer that was 2020, you and the family are sure to be searching for plenty of fun events that will get you outside and enjoying the Minnesota summer sun!
Below you will find The Ultimate 2021 Summer-Fun Guide for Southeast Minnesota! All of the biggest events that our area has to offer. If we missed one, let us know on
our app today!