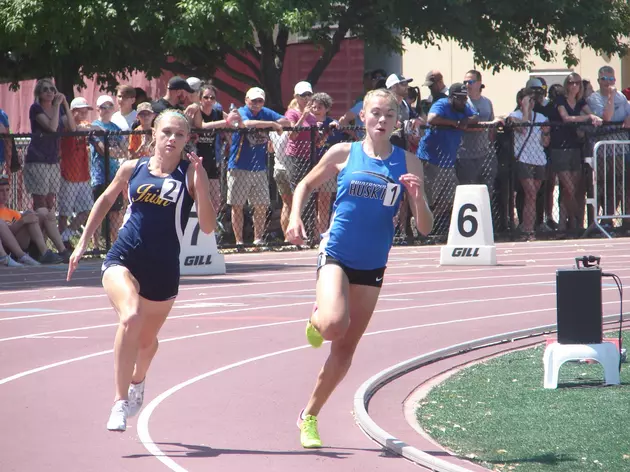 Kretlow Realizes Division I Dream, Will Run for the Gophers
Roy Koenig/Townsquare Media (2017 photo)
Owatonna senior Sydney Kretlow had choices when it came to deciding on a sport in college. She is a member of the three-time defending section gymnastics team and played on the very successful OHS girls' soccer team. But when the chance to compete at the Division I level came her way she couldn't pass it up. She recently signed her Letter of Intent to run track for the University of Minnesota.
She told KRFO on National Signing Day, "The biggest opportunity I had...Division I...is something you dream of as a little kid. If I had a chance to go to the U, I had to take it."
Kretlow also said she started competing in track later then her other sports. "So I feel like my potential of still improving is also really high." She said the Gophers will have her run the 800, and possibly the 400, 600 or the mile. Kretlow went to the state high school track meet in the 800 as a sophomore in 2017.
The new track and Athletes Village excite her, "It's super amazing and as a Division I athlete to be able to train at these facilities, I think is such a huge opportunity."
Kretlow's decision to commit to Minnesota continues a recent pipeline from Owatonna to the Twin Cities. She will join classmate Jason Williamson (football) on campus. Andrew Stelter (football) and Peter Jones (golf) are also Owatonna High School gradates.
Before wishing for all the snow to melt on the OHS track, Kretlow and her fellow gymnasts have their sights set on another appearance at the state meet. Section finals are Friday, February 15 at Farmington High School. OHS has gone to state the last three years finishing in third place in 2017 and 2018. They are ranked third in the latest coaches' poll and just won their fourth straight Big Nine title.