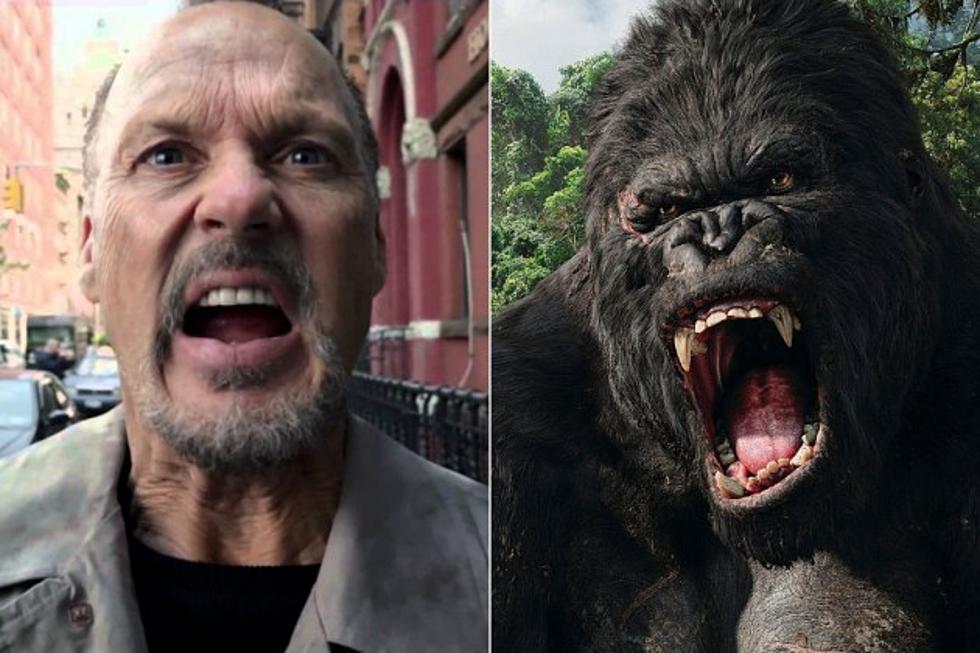 'Kong: Skull Island' Wants Michael Keaton to Keep Tom Hiddleston Company
Fox Searchlight/Universal
Casting for Legendary's 'Kong: Skull Island' (previously titled 'Skull Island') has been a little slow-going. For several months, the only actor confirmed for the upcoming prequel was Tom Hiddleston, followed recently by J.K. Simmons. As if the cast wasn't already shaping up to be particularly awesome, Legendary is now in talks with Michael Keaton to make it even cooler.
According to Deadline, Keaton, who's been generating quite a bit of awards buzz for his role in 'Birdman,' is in talks to join 'Kong: Skull Island' with Hiddleston and Simmons. The actor surely has his pick of some pretty choice roles right about now, but what's more excellent than joining Loki and a fellow awards season contender for a harrowing adventure? Basically, the only way to make this film even more exciting is if they manage to cast Tilda Swinton. She could play a tree on the island and it would be magnificent.
'Kong: Skull Island' is being directed by Jordan Vogt-Roberts ('The Kings of Summer') from a script by John Gatins and Max Borenstein. The film follows a group of explorers who venture to the original island home of King Kong, which is also home to many species thought to be extinct, including prehistoric animals (dinosaurs!). Now that the film has integrated "Kong" into the title, we're assuming that the legendary ape is also involved, though we're hoping to see more of the mysterious creatures he hangs out with on the island.
'Kong: Skull Island' will hit theaters on March 10, 2017.