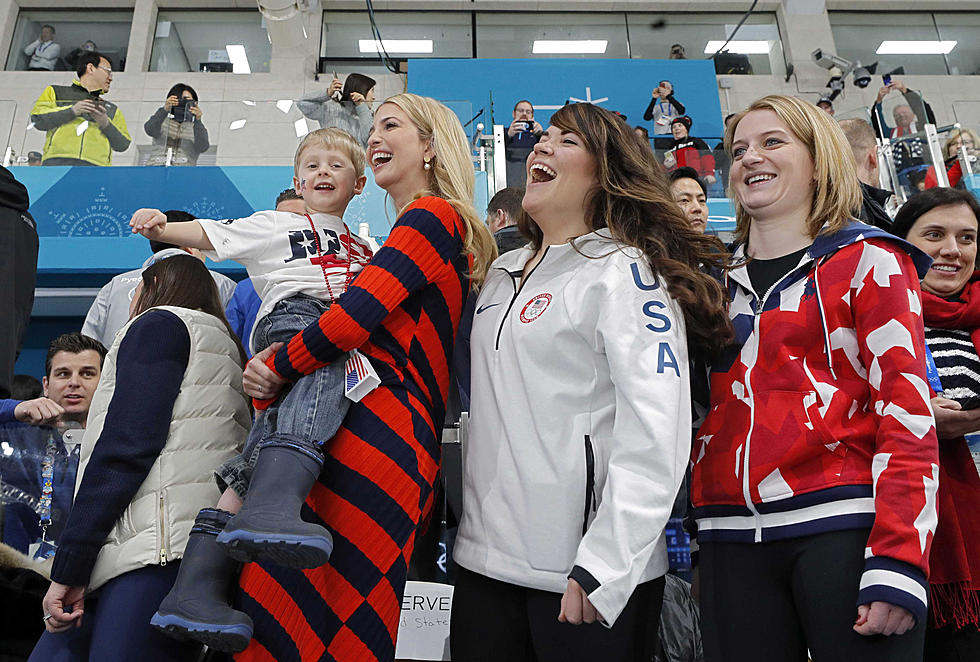 WATCH: John Shuster's Son Reworks "Fancy Like" For Team USA In Adorable Fashion
Getty Images
We couldn't be more proud of our Northland boys who are working now on their second Olympic gold medal. That's Luke Shuster pictured the last time they were able to be at an Olympic Game in 2018 at Pyeonchang. Since their win, they have become rock stars, literally. They've been featured in a Peacock documentary called "American Rock Stars."
It's an incredible story about how they came from "Team Reject," to a very unlikely Gold Medal winning team. Now with COVID-19 protocol at the Beijing Olympics, family isn't allowed to be with the team. John Shuster's wife Sarah Shuster organized a watch party at the Duluth Curling Club for the first match against the Russian Olympic Committee.
The game was a nail biter! It came down to an extra end (which means overtime.) The USA team led by Superior, Wisconsin's John Shuster won in a score of 6-5.
Back at the Duluth Curling Club, John Shuster's song sang a song that he's been working on for Duluth's KBJR6 TV. It's a reworking of the huge hit song "Fancy Like" by country music artist Walker Hayes. In case you haven't heard it, check out the video.
The song has been so popular that it even crossed genres into pop music. There's even been a viral TikTok dance for it.
John's son Luke reworked the lyrics to make a pretty adorable parody that highlights the new member to the Olympic team, Chris Plys. Chris is also from the Northland, coming from Duluth.
Luke changes the song to "Fancy Like Chris Plys" and gives this adorable rendition to support his Team USA family.
His father, Skip John Shuster commented on the end of the video which shows his emotions of his family not being able to be with him.
It's really awesome to be cheering on for a team that has so many connections to the Northland. We're all really proud of these boys for all they have done so far, and we're cheering them on all the way. GO USA!