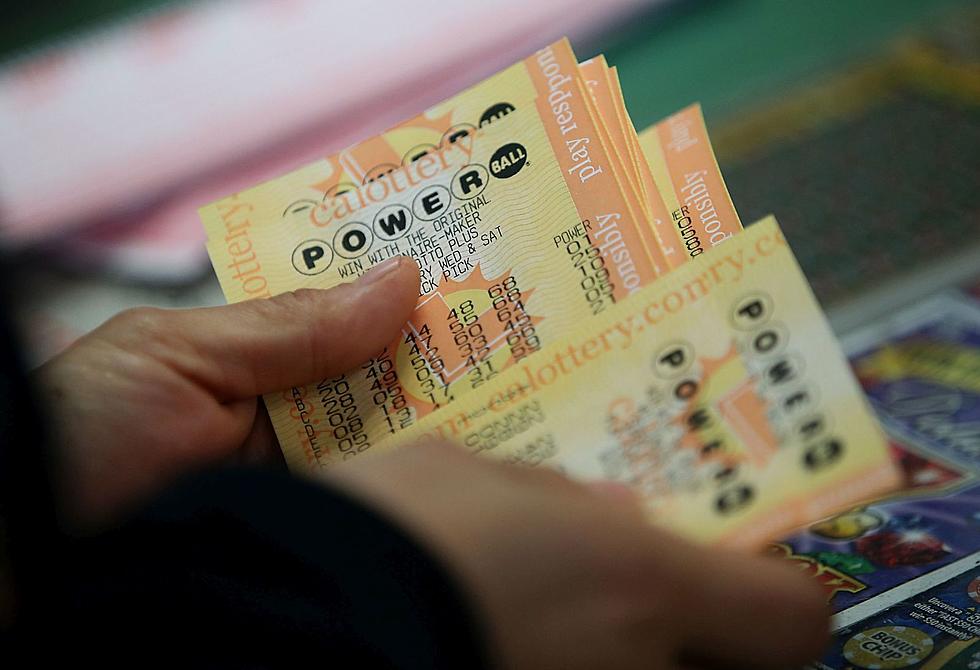 Winning Powerball Ticket Sold in Southeast Minnesota
Justin Sullivan, Getty Images
If you bought a Powerball ticket recently in southeast Minnesota you'll want to check the numbers on your ticket. A winning Powerball ticket was sold in our area so hopefully, you didn't accidentally put your ticket through the wash.
The numbers drawn on Monday, February 6th were 5-11-22-23-69 and the Powerball was 7. Grab your tickets and compare!
How Much is the Winning Powerball Ticket Worth?
The winning ticket matched four of the first five numbers from Monday, February 6th's drawing, according to KTTC. That means whoever is lucky enough to have this ticket just won $50,000! Man, I could pay off all of my student loans with that kind of money, too bad I wasn't the winner.
Where Was the Winning Powerball Ticket Sold?
This $50,000 winning ticket was sold in St. Charles at the Whitewater Travel Plaza on Whitewater Ave. If you are the person with the winning ticket, you can either claim your winnings via mail or you can go into a Minnesota Lottery Office to claim your winnings.
We may never know who won the $50,000 because when they claim their winnings they have to "opt in to publicity". Otherwise, their name and city will be kept private and we won't know who won. I like that it's an option to keep your identity private because if I were to win a large sum of money I wouldn't want my name and face plastered everywhere.
If you won the lottery you could own a home like the one below with an ice rink and brewery. How cool would that be!
DREAM HOUSE: Perfect Minnesota Home Features Brewery and Ice Rink
I heard that Glen Perkins, former Minnesota Twins pitcher, sold his phenomenal home located in Lakeville, Mn a few years ago. The house is located at 24729 Dodd Boulevard in Lakeville and has 5 bedrooms, 5 bathrooms, and 5,823 square feet. At the time of the listing, you could get all of that for just $1,999,999. It truly is the perfect house for anyone in Minnesota and honestly, the price is a steal.
Take a look at the photos below and see this gorgeous home for yourself!