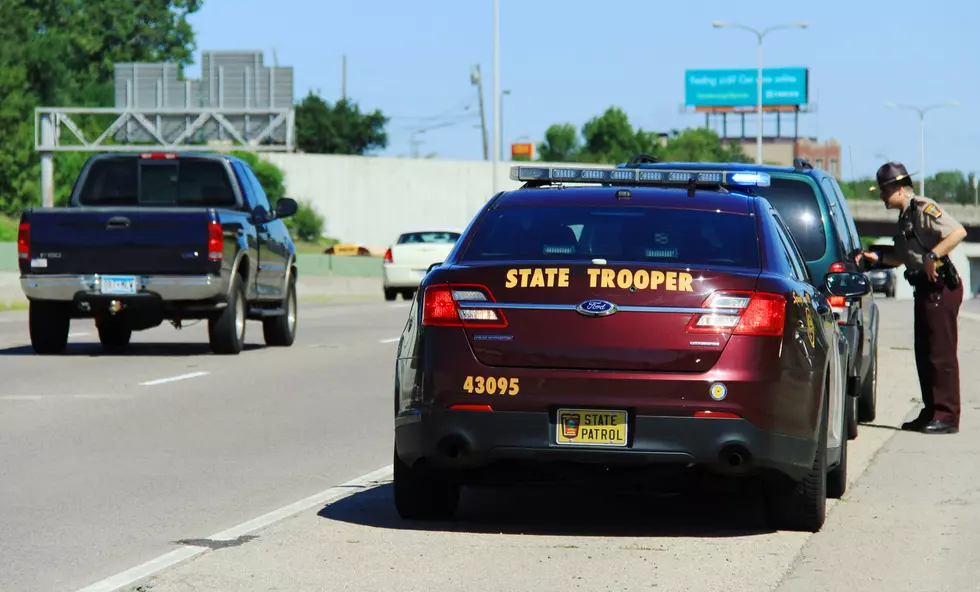 Wrong-Way Driver Causes Fatal Head-On Crash on Minnesota Freeway (Update)
Minnesota State Patrol/Facebook
Oakdale, MN (KROC-AM News)- A wrong-way driver caused a fatal crash on a Twin Cities freeway early Thursday morning. 
The State Patrol responded to the crash along I-694. It happened shortly before 2:30 a.m. at the interchange with Stillwater Blvd. in Oakdale. 
The state crash report indicates a Toyota sedan was traveling south in the northbound lanes when it collided head-on with a Pontiac Compact car that was heading north. The Pontiac then spun into a van that was traveling north in the right lane. 
Officials say the driver of the Pontiac, identified as 32-year-old Alexander John Ripka of Rice, was ejected from his vehicle and died at the scene. A 3-year-old girl in the Pontiac was taken to a hospital with what are being described as life-threatening injuries. 
28-year-old William Alexander Flores-Zamora of St. Paul was identified as the wrong-way driver. He was also pronounced dead at the scene after being extricated from his vehicle. 
The van driver, identified as 35-year-old Ibrahim Theophile of Buffalo, NY, was brought to a hospital with non-life-threatening injuries. The report says it's unknown if alcohol was involved in the deadly crash and that Ripka was not buckled up
Quiz: Do you know your state insect?
Stacker has used a variety of sources to compile a list of the official state insect(s) of each U.S. state, as well as their unique characteristics. Read on to see if you can guess which insect(s) represent your state.