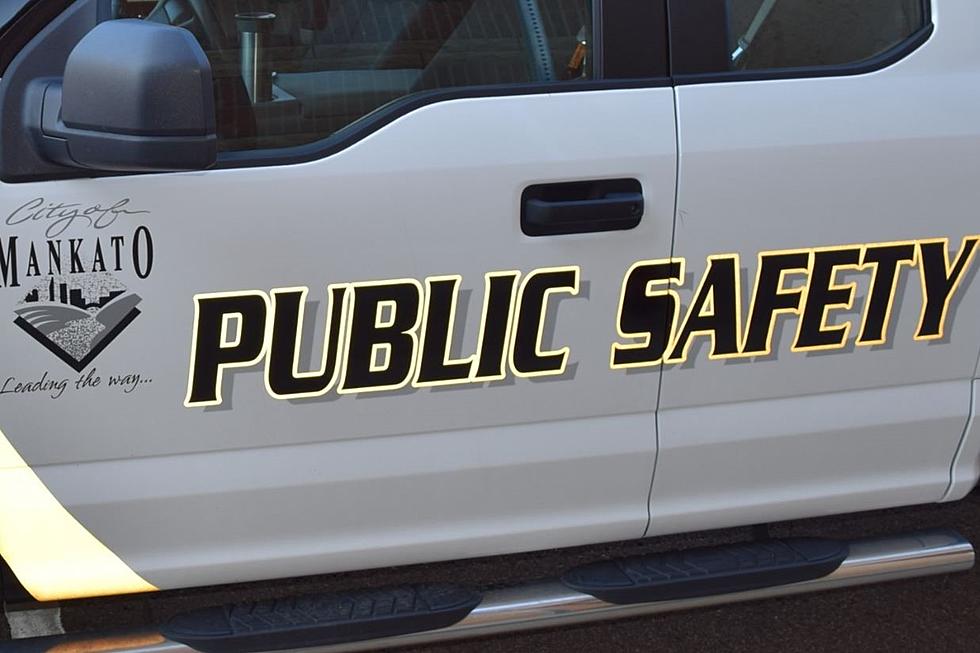 Woman Critically Injured in Southern Minnesota Stabbing & Pursuit
Mankato Dept. of Public Safety photo
Mankato, MN (KROC-AM News)- The Minnesota BCA is investigating a pursuit and stabbing that happened in Mankato Tuesday afternoon. 
A news release from the BCA says Mankato Public Safety responded to the report of an erratic driver in western Mankato around 1:30 p.m. Officers pursued the vehicles, called it off then restarted the chase as the vehicle continued to drive erratically.  
The chase ended when the suspect vehicle turned down a dead-end road and an officer crashed into the suspect vehicle to end the chase. Investigators say officers then found a woman riding in the suspect vehicle had suffered what are described as life-threatening stab wounds. 
The BCA says she is in critical condition. Officials say a knife was found in the vehicle. 
Both the driver and the officer suffered what are described as minor injuries as a result of the pursuit-ending crash. The suspect remained hospitalized as of Tuesday and the officer was treated at the hospital then released. 
The names of the stabbing victim, suspect and officer involved in the crash have not been released. The BCA said the officer involved in the crash was wearing a body camera and that the squad's camera also captured the interaction. 
The Mankato Public Safety Department asked the BCA to investigate the incident. Officials plan to release more information pending further investigation.
10 Questions Guaranteed To Make Minnsotans Squirm
While we're generally a happy lot here in
the Land of 10,000 Lakes
, there are just certain questions that will make even the most self-assured Minnesotan a little uncomfortable. Here are 10 of them that will definitely make even the hardiest native of the North Star State squirm.