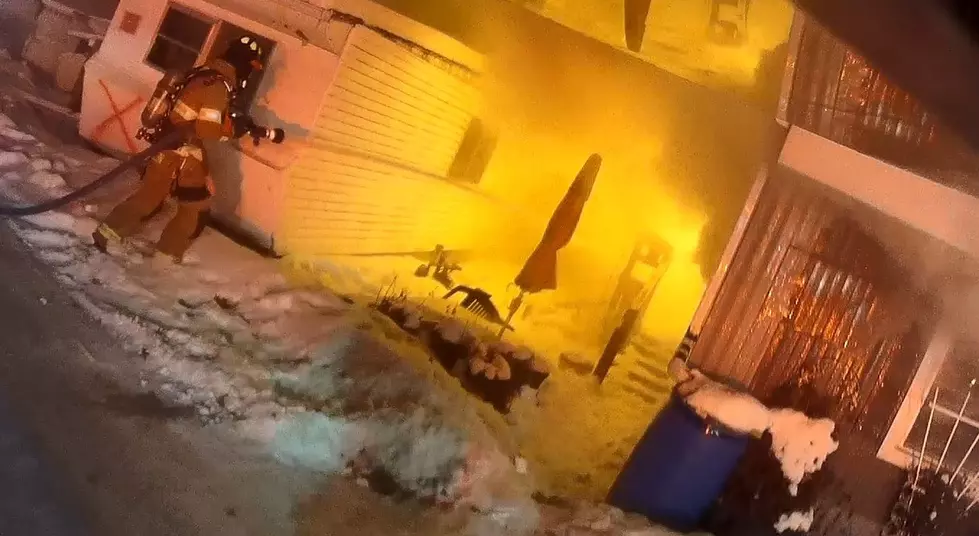 Rochester Home Lost in Overnight Fire
Rochester Fire Department
Rochester, MN (KROC-AM News)- Rochester Fire Fighters braved sub-zero temperatures to battle a mobile home fire early Friday morning. 
Crews were called to Bob's Trailer Court in the 1900 block of Marion Rd. Southeast shortly before 12:20 a.m. The first firefighters to arrive found what was described as heavy fire and smoke coming from several openings in the home, according to a news release from the Rochester Fire Department. 
Fire crews knocked down the fire from the outside of the trailer then entered the home to put out the remaining flames. Firefighters searched the home for victims but did not find anyone inside. 
Crews then completed an overhaul of the trailer and extinguished remaining hot spots. The home and its contents were deemed a total loss. No civilian or firefighter injuries were reported. 
Officials say the extreme cold overnight caused significant icing on surfaces and equipment, which made fighting the fire difficult. Once the fire was out, the Rochester Fire Department's Fire Marshal's Division took over the scene to investigate the cause of the blaze. The Rochester Police Department, Mayo Clinic Ambulance Service, Rochester Public Utilities and Minnesota Energy also responded to the blaze. 
The Most Dangerous Animals You Will Find In Minnesota
Some animals found in Minnesota and one even found in most people's homes can be extremely dangerous.