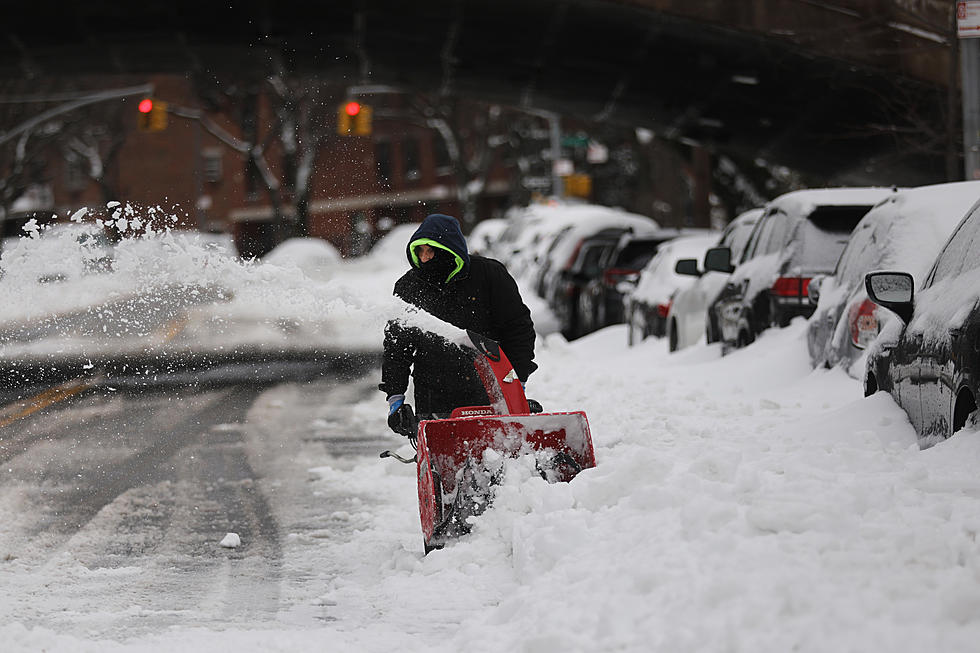 How Much Snow Fell During Yesterday's Snow Storm?
Getty Images
Yesterday many people woke up in our area with the snow already falling, and it fell for the majority of the day. The onslaught of snow brought out tow truck drivers to free motorists from area ditches, and schools across the area were closed ahead of a long weekend for many with Martin Luther King Jr. day coming up on Monday. The question remains, how much snow fell yesterday?
According to a post from the National Weather Service, the Mankato area saw a large amount of snowfall yesterday, the Albert Lea area also saw some of the higher amounts of snow too. Here is a list of location snow totals reported to the National Weather Service.
1 W North Mankato - 8.5"
St. Peter - 7.5"
1 SW Albert Lea - 8"
1 NE Owatonna - 6.2"
Owatonna - 6.5"
1 SSW Faribault - 5.8"
2 N Waseca - 5.5"
2 WSW Mapleview - 6.1"
The largest concentration of snow fell south of the border in Iowa, where areas near Algona saw a foot of snow accumulate.
The snow slowed down the commute yesterday night as the Minnesota State Patrol reported numerous crashes across the area, with more than 400 happening throughout the state of Minnesota yesterday through 9pm.
23 Items You Won't See On Costco Shelves In 2022
You may have seen some of these go away during 2021, or maybe the Rochester Warehouse isn't out of it yet...but as of the end of 2021, these items were goners!
Trip Advisor Says These Are The Greatest Places To Eat In Owatonna. What Are Your Thoughts?
Owatonna is home to some wonderful restaurants, and the reviewers of Trip Advisor agree!
After you browse this list, let us know what your thoughts are in the comment section below.