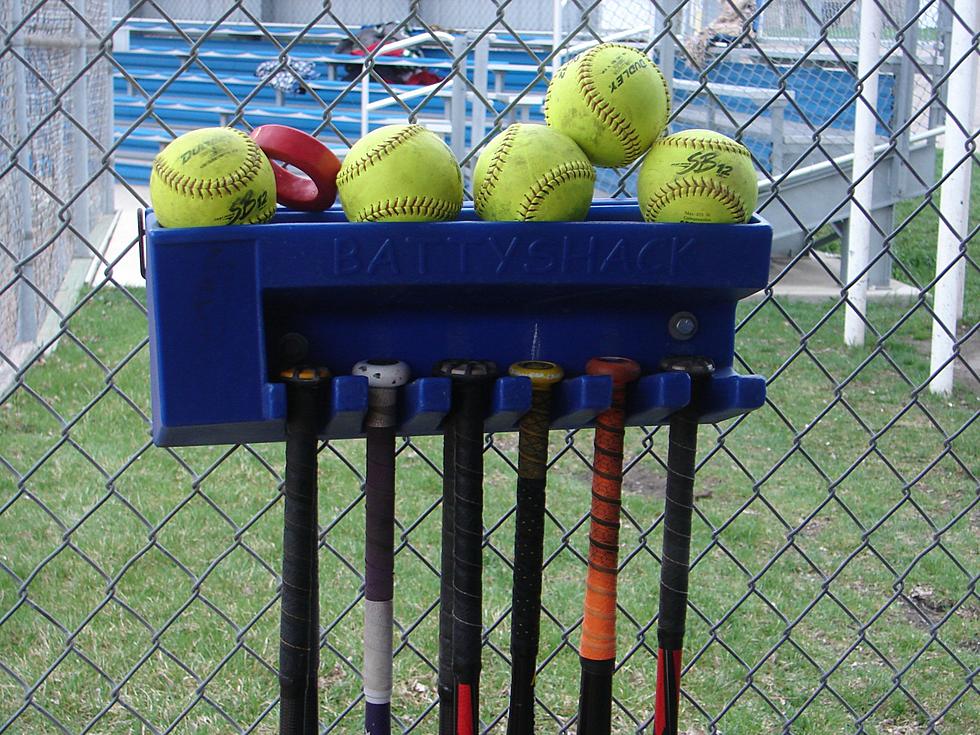 H & R Block Stat Sheet Stuffer: Sizzling Hot at the Plate
Roy Koenig/Townsquare Media
A couple of local diamond players swung a sizzling hot bat during games recently. NRHEG freshman softball player Ava Kyllo and Blooming Prairie baseball junior Luke Rennie each turned in an amazing line score to ear H & R Block Stat Sheet Stuffer recognition.
Kyllo went 11-for-12 during the Hayfield softball tournament with six runs scored, a pair of RBI's and five stolen bases. Coach Wendy Schultz understated her performance, "Ava Kyllo was very consistent at the plate going 11-for-12 on the day."
The Panthers won two of the three games to earn third place in the event. NRHEG opened with a 15-0, four-inning win over Lyle/Pacelli. Kyllo had three hits and swiped three bases. The Panthers lost 7-6 to top-five ranked Class A team Carlton in the semifinals with Kyllo going 4-for-4 at the plate. In the third place game, NRHEG topped Houston 11-1 in six innings. Kyllo had another 4-for-4 game while crossing the plate three times.
Rennie went a combined 5-for-7 with seven RBI's during Blooming Prairie's doubleheader sweep of Bethlehem Academy 10-8 and 10-6. Rennie hit a two-run home run in the opener while batting 2-for-4. He went 3-for-3 in the second game with a double while pushing four runners across the plate. Rennie scored two runs in each game.
H & R Block of Owatonna, Lakeville and Faribault. Upfront Transparent Pricing: The Way Tax Preparation Should Be.