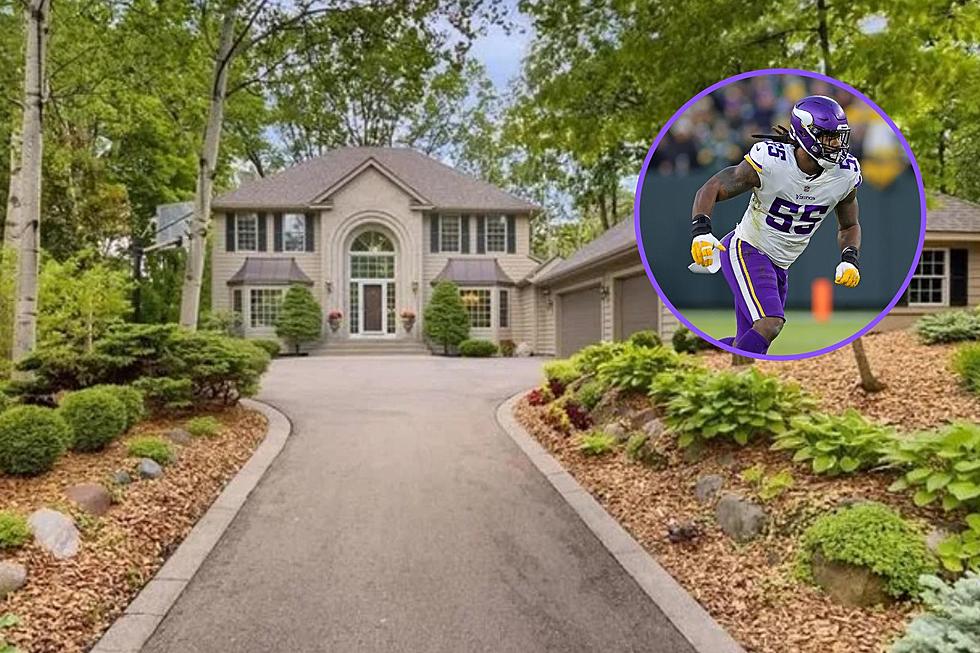 Former Minnesota Viking Lost A Ton Of Money Selling His House
Stacy Revere/Getty Images / Lana Dahlgren with Prudden & Company / Canva
He only played for the Vikings for one season, which likely explains why he lost a decent amount of money when he sold his home here in Minnesota.
Za'Darius Smith is a three-time Pro Bowl defensive end who played here in the Land of 10,000 Lakes for just a single year, during the 2022 NFL season last year. He helped the Minnesota Vikings go 13-and-3 a year ago, winning the NFC North before losing to the Giants in the Wild Card Round of the NFL Playoffs.
However, after the season, the Vikings decided NOT to resign Smith and instead cleared up some salary cap space by trading him to the Cleveland Browns. Which is why Za'Darius ended up selling the Eagan home he lived in while with the team-- and ended up actually LOSING money on the transaction.
Usually, when you buy a house, the property continues to increase in value and you (hopefully) make a profit if and when you sell it. But in Smith's case, it would appear he actually lost money.
According to Realtor.com, it appears Smith bought the 4-bedroom, 4-bath home at 1144 Blue Heron Court in Eagan back in July of 2022 for $775,000. When he put the home on the market slightly less than a year later, though, it was originally listed at $795,000. However, given the market conditions at the time, it ended up selling for 'only' $750,000.
Which, if I'm doing the math correctly, means Smith apparently took a $25,000 hit to sell the home so he could move on to northeast Ohio. Sometimes, it's all about the timing, right?
Either way, the home is pretty nice. Keep scrolling to check out the pictures. And keep scrolling to check out the sweet home where the Minnesota Twins shortstop Carlos Correa lives, as well as the lake home former Gopher football coach PJ Fleck sold last year too!
Former Minnesota Viking Za'Darius Smith's Home
He only played for the Vikings for the 2022 season, but while Za'Darius Smith lived in Minnesota, he called this property in Eagan his home.
Listen to Curt St. John in the Morning
Weekdays from 6 to 10 a.m. on Quick Country 96.5
Minnesota Twins Carlos Correa's Amazing Lake House
While the Minnesota Twins were wrapping up Spring Training, newly-signed shortstop Carlos Correa was celebrating by buying a $7.5 million home on Lake Minnetonka.
Minnesota Gophers Coach PJ Fleck's Former Home on Lake Minnetonka
PJ Fleck recently sold his lake on Lake Minnetonka in Mound for just over 2.4 million dollars. These pictures show a beautiful home with stunning views of the lake.