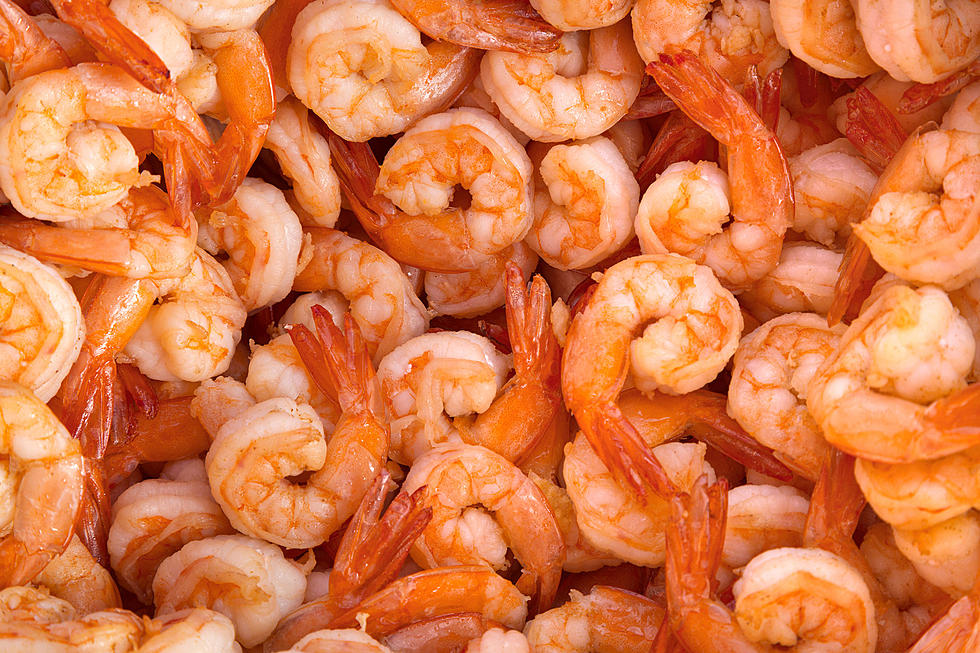 Fisherman's Wharf Frozen Shrimp Recall Details
undefined undefined
A brand of frozen shrimp is being voluntarily recalled due to listeria concerns.  Southeastern Grocers has issued the recall notice about their Fisherman's Wharf brand of cooked shrimp, sold at various supermarkets around the country in the frozen food section.
The recall was initiated after a routine test sample turned up the presence of listeria.  According to the details released by the U.S. Food and Drug Administration, "[s]ale of the product has been suspended while FDA and the company continue to investigate the source of the problem".
Here are the specifics of the recalled product:
Brand name:  Fisherman's Wharf
Product description:  Jumbo Cooked Shrimp, Frozen - 16-20 count
Size:  16 ounces
UPC:  2114003262
Best By Date:  04/05/2023
The FDA reports that "although healthy individuals may suffer only short-term symptoms", listeria infection can be serious.  Young children, frail or elderly people, and others with weakened immune systems are cautioned to be alert for signs.  Some of the milder-symptoms include high fever, severe headache, stiffness, nausea, abdominal pain, diarrhea; more-severe problems can include miscarriages and stillbirths among pregnant women.
If you have the recalled product in your possession, you're urged not to consume the shrimp.  Return it to the store from which it was purchased for a full refund.  Questions can be directed at the Southeastern Grocers Customer Call Center, a toll free call at 1-844-745-0463.  That call center is open weekdays - Monday through Friday - 8:00 AM to 7:00 PM EDT, and Saturday from 8:00 AM to 4:00 PM EDT.
The U.S. FDA maintains an up-to-date website with full details of all current and active recalls.  They also include archived information.
Top Items Needed For A Well-Equipped Kitchen
Foods To Keep You Warm This Fall
Foods That Are At Their Peak In The Fall Of The Year
What Are the Signature Drinks From Every State?
KEEP READING: Here are 6 foods from your cookout that could harm your dog